The traditional Chinese national stringed instrument, the huqin, has gone through thousands of years of development and inheritance, and is deeply loved by the Chinese. The craftsmanship of the huqin is one of the traditional bowed stringed musical instrument craftsmanship. In 2021, huqin making skills will be included in the list of representative projects of Dadukou district-level intangible cultural heritage.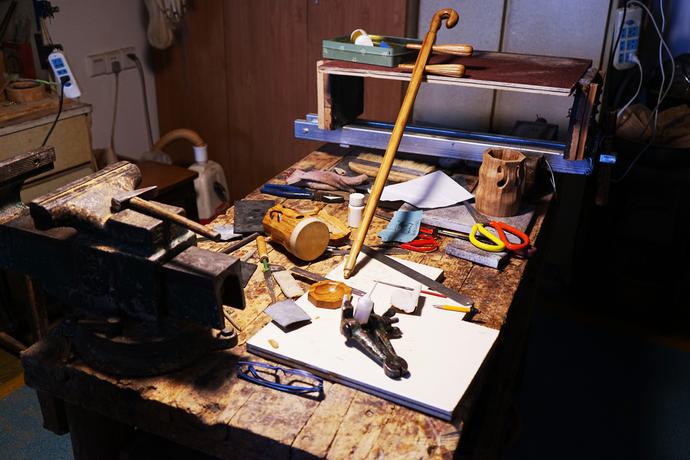 There are nearly 100 processes in the production of huqin from material selection and design to completion. The wood used to make the huqin includes red sandalwood, ebony, mahogany, etc., and the one with higher density is the top grade.
The production of huqin in Dadukou District originated in the 1960s. The production process is complicated. It can be roughly divided into material selection, material opening, design, headstock production, piano rod production, piano barrel production, piano support production, piano shaft production, The steps of the installation of the piano shaft and the piano rod, the installation of the piano rod and the piano barrel, the skin, the production of the sound window, and the combination of the whole piano are closely connected and indispensable.
The main products of Huqin in Dadukou are Erhu, Gaohu, Zhonghu, Sihu, Banhu, Jinghu and so on. The product is durable, not easy to change voice, the sound quality is harmonious and full, and the layers between different parts are clear.