On May 5, Universal Music (China) announced the official release of guzheng player Yuan Sha's solo album Water Lotus, which is also the first album of traditional Chinese music released by Universal Music (China) this year. This album inherits the aesthetic spirit of Chinese culture, chooses to record in nature in front of the Great Wall and Juyong Pass, restores the beautiful artistic conception of the scene, interprets the feeling of the unity of heaven and man with Guzheng.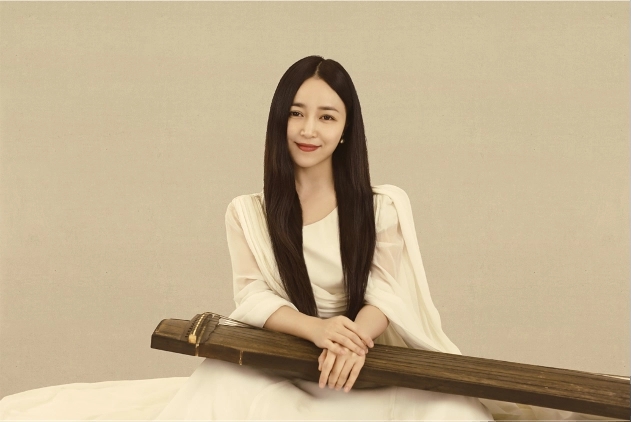 The album "Water Lotus" contains 12 classical pieces of traditional Chinese music, adapted pieces, modern works, contemporary works and improvisations. The works are almost all adapted and created by the performer Yuan Sha based on traditional Chinese music of different historical periods, such as Guangdong music, Kunqu Opera, Zhejiang Yue Opera, Shaanxi Qinqiang Opera and Yangzhou Qingqu. With Guzheng as the main line, the music integrates the harmony and timbres of traditional instruments such as flute and xiao as well as western instruments such as harp and guitar, enriching the color sense of the music and highlighting the beautiful artistic conception of Guzheng music in the long and profound poetry of ancient music.
The album "Lotus Out of Water" begins with the classic song "Autumn Moon on a Flat Lake", a guzheng song arranged by Yuan Sha. The prequel song "Love for Love" is adapted from poems written by poets in the past dynasties. Yuan Sha introduces classical guitar in the song to express the sincere and profound meaning of the ancient poems that she expresses her yearning. "' Sauvignon Blanc 'is a poem title and an emotion," she said. The homesickness of the wanderer in ancient times is also in the heart of the wanderer today." As the main song of the album, "Lotus Out of Water" is a poetic and affectionate dialogue between the East and the West. It integrates the harp into the meaningful traditional Chinese flavor to show the western classical music temperament. The album is the most attractive than Yuan Sha's improvisations, including "Hollow Orchid" and "Qiushan Listen to Zen," etc., heaven and man harmony, calm and peaceful, life philosophy is all in the song.
The biggest highlight of "Lotus" album is not only the artist's interpretation, but also the dedication of the sound engineer. Recording engineer Li Dakang chose the Juyongguan Great Wall as the first recording location, which undoubtedly put forward higher requirements for recording equipment and recording engineer. Li Dakang said, "Recording in such a natural environment gives an artist a completely different mindset from that in a recording studio. It feels as if he has integrated into nature. Music blends with heaven, earth and man, which inspires artists to give full play to their inspirations and talents. Therefore, this guzheng music recorded in nature, different from the previous studio recording, more natural and pure artistic appeal."