No. 369, North Shaanxi Road, is the site of the old house of Song Family, a century-old garden house, and also the site of Shanghai Song Qingling Foundation. A few days ago, the erhu performer Ma Xiaohui pulled the strings, and an immersive cultural salon full of Shanghai style was opened here. It also announced the official establishment of the Ma Xiaohui Special Fund for Culture and Art of the Shanghai Soong Ching Ling Foundation.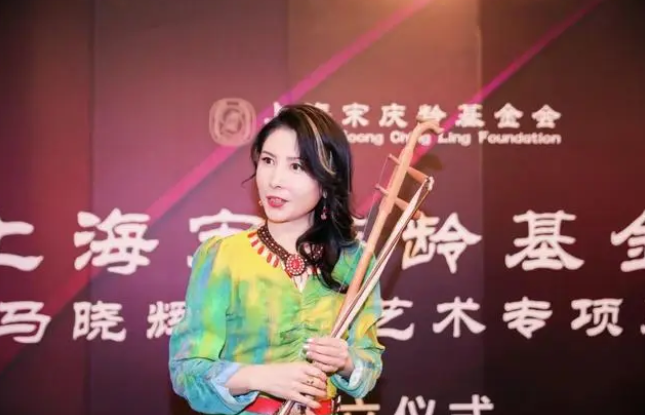 In the future, the special fund will focus on supporting the public welfare project of "one erhu in the world", supporting youth and female artists to carry out literary and artistic creation and academic exchanges, supporting the inheritance and promotion of traditional Chinese culture, and supporting the development of new fields such as rural revitalization and art healing. In 2023, Ma Xiaohui's Special Fund for Culture and Arts will carry out the following major activities: a special concert for Ma Xiaohui and her friends on the International Women's Day on March 8; Salon concert dedicated to the angel in white "Great Love Without Boundaries"; "Spring returns to the earth, birds sing and flowers smell"; International Family Day - Community Culture Festival; June 1 Children's Day and the activity of "Revitalizing the countryside, making rural teenagers and children fall in love with erhu"; Lepai children's growth plan, music therapy, aesthetic education family instruction, East-West cross-border dialogue, East-West etiquette series appreciation lectures, etc.
"The key words of the Ma Xiaohui Special Fund for Culture and Arts of the Shanghai Soong Ching Ling Foundation are love, beauty and peace. Ms. Soong Ching Ling is a model of Chinese women that I admire very much, and I hope to follow her footsteps and make a modest contribution to public welfare undertakings." Ma Xiaohui said, "I hope to spread the beauty of erhu art, the beauty of new China-Chic and new Shanghai style, so as to experience beauty, witness beauty Create beauty and become beauty. "
Shi Zhongzheng, president of the Shanghai Lujiazui - Bund Financial City Research Institute, and his son are also the promoters and initiators of the Shanghai Song Qingling Foundation Ma Xiaohui Special Fund for Culture and Art. He said: "We hope to help and support the development of female artists by virtue of the reputation and influence of the Shanghai Soong Ching Ling Foundation, and we also hope to get the help of more financiers, entrepreneurs and enthusiastic cultural public welfare people to promote the prosperity of culture and art and the development of aesthetic education."