The originator of "Pudong School of Pipa Art" was Ju Shilin, who created his own pipa style and school during the reign of Emperor Qianlong and Emperor Jiaqing of the Qing Dynasty. Pudong School lute traditional repertoire is divided into Wentao, Daqu and Wu Tao. In 2008, Pipa Art · Pudong School was included in the second batch of national intangible cultural Heritage list.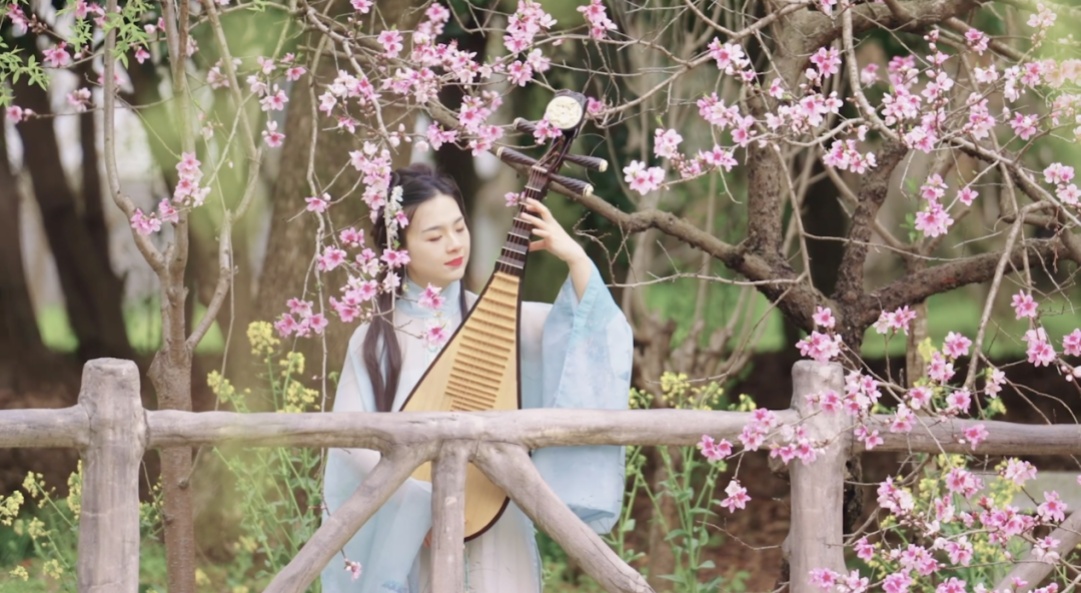 Pudong School lute performance pays attention to the alternations between virtuality and reality, the vivid charm, and the change of timbre and line rhyme. Its characteristics are both civil and military, playing Wu Qu imposing, playing Wen Qu calm and delicate. Playing Daqu, the combination of martial arts and martial arts, rigid and flexible.
Pudong school lute also pays special attention to the construction of special timbre. The four strings rolled on the wheel, the product of combining the chords, the radiation divided, skimming, dragging, plucking and sweeping, and the diverse singing and gongs and drums playing methods are its outstanding features. This distinguishes it from other schools.
Pudong School lute, after being inherited by Ju Shilin, Ju Maotang, Chen Zijing, Ni Qingquan, Shen Haochu, Lin Shicheng and other predecessors, reached its maturity in the 20th century. In 2008, after the joint application of Huinan, Xinchang and Kangqiao towns, lute art · Pudong School was listed as a national intangible cultural heritage.
Wang Ruilin is a representative inheritor of national intangible cultural heritage pipa Art · Pudong School. Since she was 4 years old, she has been learning from Pan Yabo, the sixth generation inheritor of Pudong School lute. Since she came to Huinan, the birthplace of Pudong School, in 2016, she has been engaged in the work of pipa inheritance. She has attracted many residents to learn about pipa, learn pipa and inherit pipa by holding public welfare classes, pipa master class lectures and pipa report performances.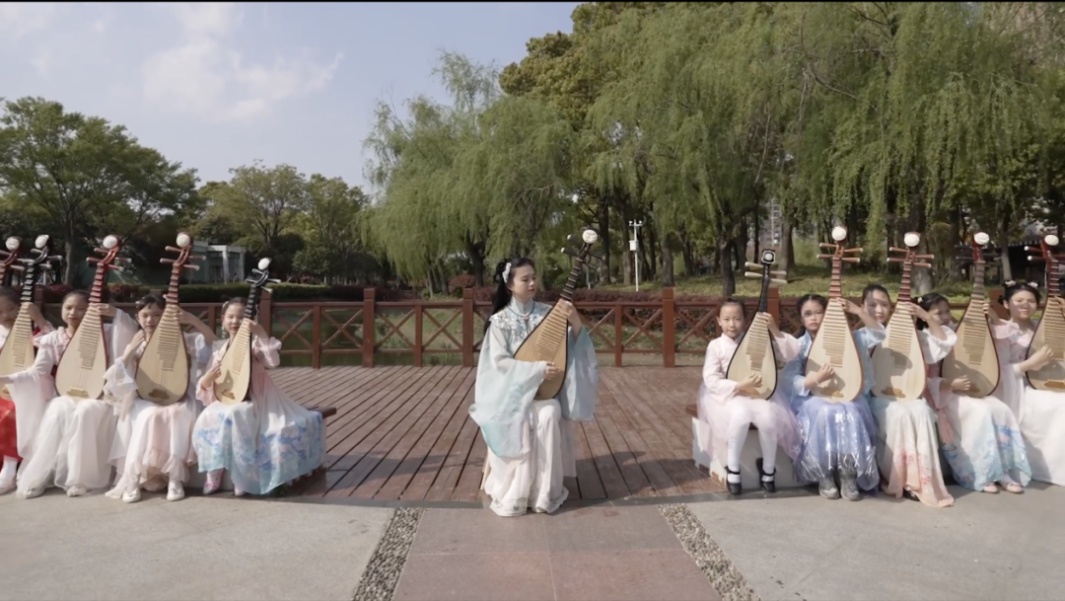 The vitality of intangible cultural heritage lies in inheritance. Pudong School lute is exactly what the famous players of all dynasties have continuously endowed with the characteristics of The Times in playing skills, forms and repertoire creation, and carried out integration and innovation. It is rooted in the land of China and highly respected by the masses.