On April 8, "Hakka Zheng Song -- 2023 Meizhou Guzheng (Hakka Zheng) Concert" was staged at the Liang Sheng Hakka Art Center Theater in Meicheng. More than 500 people came to listen to the concert. The event aims to further promote Hakka intangible cultural heritage and traditional folk music, and promote the inheritance and development of Hakka Zheng art.
During the concert, the Hakka zheng song "Xixiang Ci", Guzheng ensemble "Yellow River", Guzheng concerto "Qin Soil Feeling", Guangdong Han music "Spring Melody", Hakka Zheng and tai chi "Rain at Banana Window", Hakka Zheng and dance "Lotus out of Water" and other programs were staged successively.
The passionate collision and perfect blend between Guzheng and other Musical Instruments and art forms, deduces or slow, or cheerful, or transparent, or sad melody, grand, smart and elegant, allowing the audience to feel the classical charm of Guzheng (Hakka Zheng) close.
It is reported that the concert has a total of 14 programs, more than 120 performers, from all counties (cities and districts) of the city, covering the old, middle-aged and young people of all ages.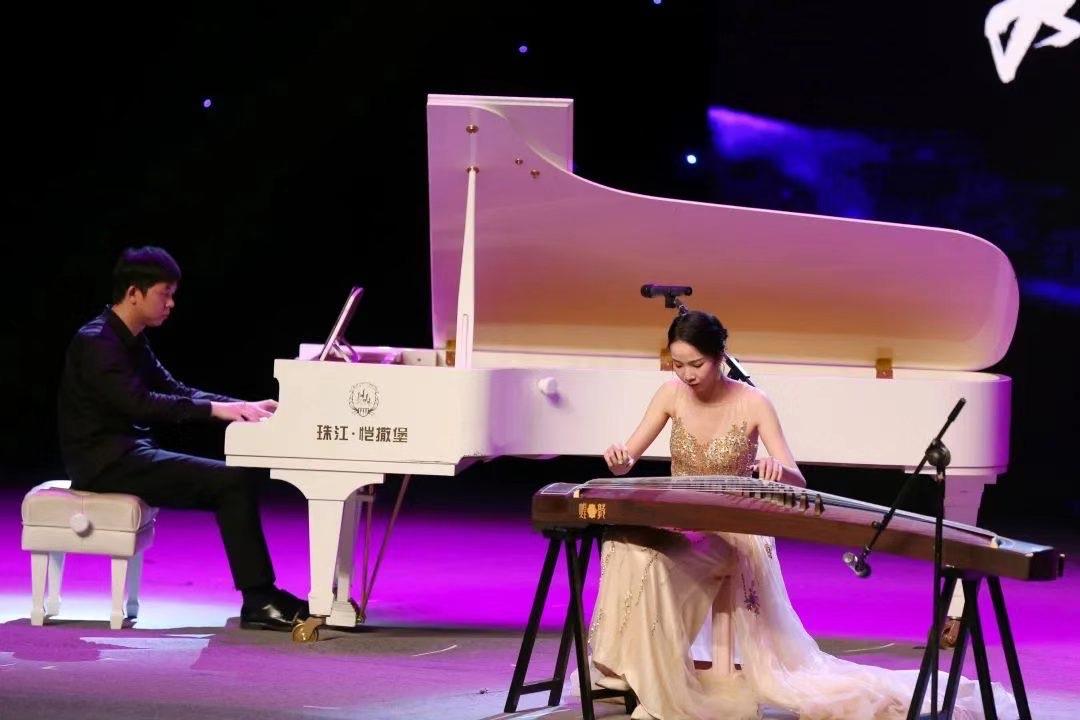 It is understood that "Hakka Zheng Ming" is one of the city's solidified brand projects. This concert has a clear theme, extensive mobilization and active participation, and the social response of the performance is warm. The number of works and participation force is the largest in Meizhou at present, which fully shows the new style and overall level of the millennium Hakka zheng art, and shows the bright prospect of the flourishing development of Meizhou Guzheng (Hakka zheng) career in the new era and new journey.
For the first time, this concert was sold to the audience in the form of ticket sales. Part of the fees collected were used to solve the basic expenses such as venue rental, lighting, personnel logistics, etc., and part was reserved for the development of Guzheng (Hakka zheng) career, which was a beneficial attempt to solve the problem of the shortage of funds for literature and art in the grass-roots literary federation system.