"Social light, really great, in the army awarded third class twice, and this time won the personal second class." The cheers of onlookers were immediately drowned in the lively scene of fireworks, gongs and drums, and firecrackers. The suona sounded in the sky, playing a strong sense of support for the army, adding a sense of respect, ceremony and honor to the lively atmosphere. Recently, the Dangshan County Party Committee, the county government, the county Ministry of Human Resources and Armed Forces, the county Veterans Affairs Bureau and the relevant leaders of Guanzhuang Ba Town in Anhui Province came to the home of Li Shiguang, Li Garden Group, Xulou Village, Guanzhuang Ba Town, Dangshan County, Suzhou City, and held a grand ceremony together with the villagers to celebrate the second class honors of Li Shiguang, an active soldier.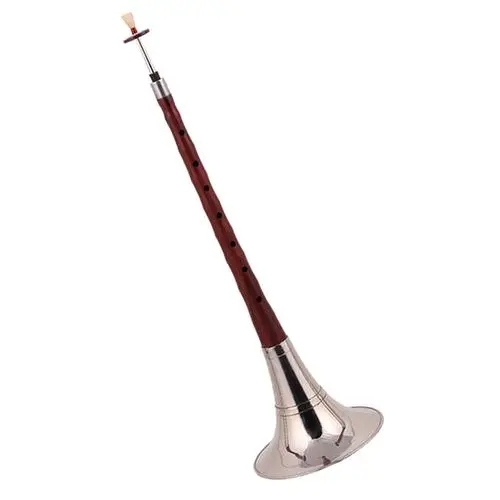 In front of the door of Liu Jistratum, an active soldier in Guandi Temple Town who has achieved third-class honors, the suona playing team in uniform costumes participated in sending happy news, which attracted the attention of the whole village.
In the streets, in the community, at the village gate, in the pear garden, in the joyful and festive suona sound, Dangshan County sent a piece of Zhang Ligongxi to the home of the active soldiers, and became a beautiful scenery of the army support work in Dangshan County.
In addition to sending good news, the Suona Association will also actively volunteer to play in the work of conscription and formation of military support alliance, and use the respect sense of "Hundred Birds paying homage to the Phoenix" and the ritual sense of "Six characters to Open the Door" to make the Suona intangible cultural heritage go deep and practical in the double support work.
In recent years, the personnel and Armed Forces Department of Dangshan County, the Bureau of Retired Military Affairs of Dangshan County, the Bureau of Culture and Tourism of Dangshan County and other supporting military members have cooperated closely, and the suona Association has actively cooperated, and suona artists have spontaneously achieved that "it is not necessary for me to attend activities, perform voluntarily, and achieve double success, but it is certainly necessary for me to achieve double success."
Suona participating in sending happy tidings is a microcosm of Dangshan County intangible cultural heritage participating in the cause of supporting the army. Dangshan County has more than 200 suona groups, more than 2,000 professional practitioners and tens of thousands of performers, who play double support in the form of suona. Non-cultural suona is integrated into double support work, and cultural and artistic groups promote double support work, creating a strong atmosphere of support and honor in Dangshan County, and effectively enhancing the sense of gain, happiness and honor of military and military families.