On the afternoon of September 18, the special event of Fang Jinlong's Chinese Studies of "Face to Face with Masters" was held in Changsha Concert Hall. Fang Jinlong, an artist of Chinese music, a collector of musical instruments, and a representative of the contemporary five-stringed pipa, brought a splendid Chinese music cultural feast to the citizens of Changsha.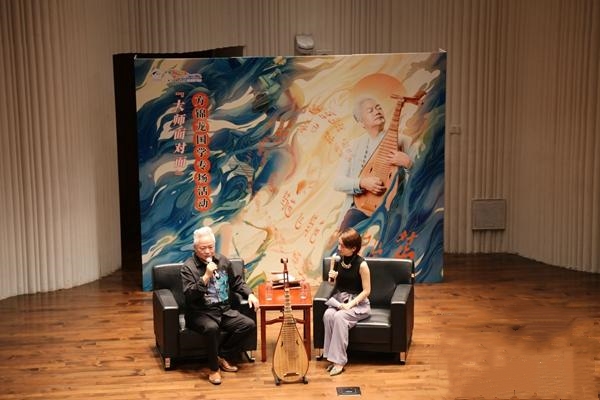 In recent years, Fang Jinlong has been committed to bringing rich and diverse ethnic musical instruments into the public eye, and updating people's understanding of Chinese music in various ways. He combined Chinese music with history and told Chinese stories with Chinese music.
At the event, Fang Jinlong shared with fans that he saw the only remaining five-stringed pipa from the Tang Dynasty when he participated in the "Silk Road Concert" in Japan, and made up his mind to restore the national treasure. Turn wishes into reality. After the restoration was successful, Fang Jinlong did not stop. In order to better integrate the sound of the pipa into the newly created music, he used the principle of the electric guitar and combined the playing method of the five-stringed pipa to design the five-stringed electric pipa.
Over the years, Fang Jinlong has been insisting on retaining the essence of traditional Chinese music, adhering to the concept of "inheriting the old, innovating without departing from the roots", and repackaged it in a way that young people like, so that more people can accept, understand and love Chinese music. .
The event ended with applause from the live music fans. The series of activities of "Face to Face with Masters" aim to enrich the spiritual and cultural life of citizens, continuously improve their sense of acquisition and happiness, allow more art masters to communicate face-to-face with the citizens, and provide the general public with a "home door" culture feast.