On September 25th, Ms. Wu Bing, President of the French Eurasian Art Institute and Professor of Pipa at the Conservatoire de Marne, France, was invited by the French Ambassador to Boiania and the chairman of the VACLAF International Music Festival Organizing Committee André to participate in the VACLAF International Music Festival. In this festival, as a pipa player, she will show the charm of traditional Chinese folk music to musicians and audiences from all over the world, and she will bring a special gift to the international music festival with the world famous songs that she has adapted from Chinese and Western music.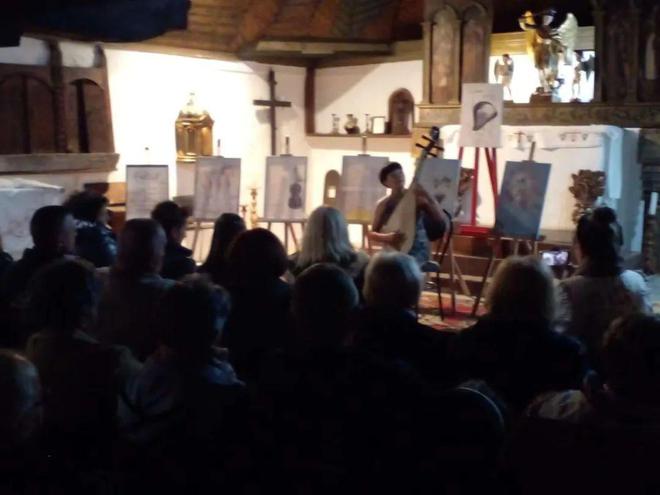 This International Music Festival is an international music exchange event. The musicians participating in the performance come from all over the world, and Wu Bing is one of the few two Asian faces. As a representative instrument of Chinese folk music, the pipa is well-known in China for its classic works such as "Spring River, Flowers and Moon Night" and "House of Flying Daggers". Using techniques such as chords, combined with the characteristics of Western music, he has adapted the representative French songs "Life of Nine Roses", "Meditation", "Swan" and so on. Refreshing after playing at an international music festival.
In the afternoon of the same day, at the lecture titled "Dialogue between Music and Nature" specially organized for Wu Bing, Wu Bing communicated with the audience on the theme of nature and music, and introduced the characteristics of traditional Chinese music. The atmosphere is very relaxed and lively. At 7 p.m., Wu Bing's special recital was held at the famous 16th-century St. Michael's Church, which was warmly welcomed by the audience. came. During this period, Andrea, the chairman of the VACLAF International Music Festival and the chief violinist of the Vienna University of the Arts, also collaborated with Wu Bing to play the French classics "The Swan" and "Meditation". Andrea said that this cooperation is very happy, this concert is perfect, and even has a heart-to-heart feeling. The audience was also amazed at the fusion of Chinese and French music that Wu Bing played with the traditional Chinese instrument, the pipa. Some audience members praised that there is life and life in the music played by Wu Bing.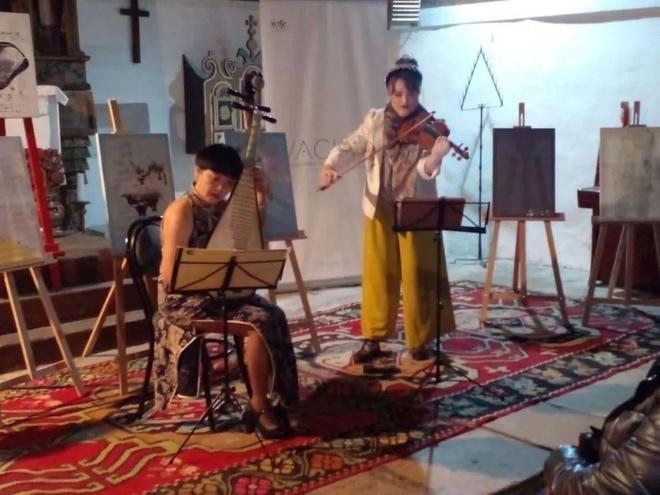 It is understood that Wu Bing has always been committed to promoting traditional Chinese folk music and promoting traditional Chinese culture. Wu Bing said that he hoped to see more Chinese musical instruments on stage at next year's International Music Festival. "The road of music still needs more exploration and progress." She also looks forward to holding and participating in more concerts, so that more people can feel the beauty of music and further promote Sino-French cultural exchanges.