In recent years, under the environment where the country vigorously advocates the promotion and inheritance of the excellent traditional Chinese culture, Chinese music has gradually returned to the public eye and is loved by people. Many families choose to let their children learn traditional musical instruments and let the Chinese music culture be passed on to teenagers.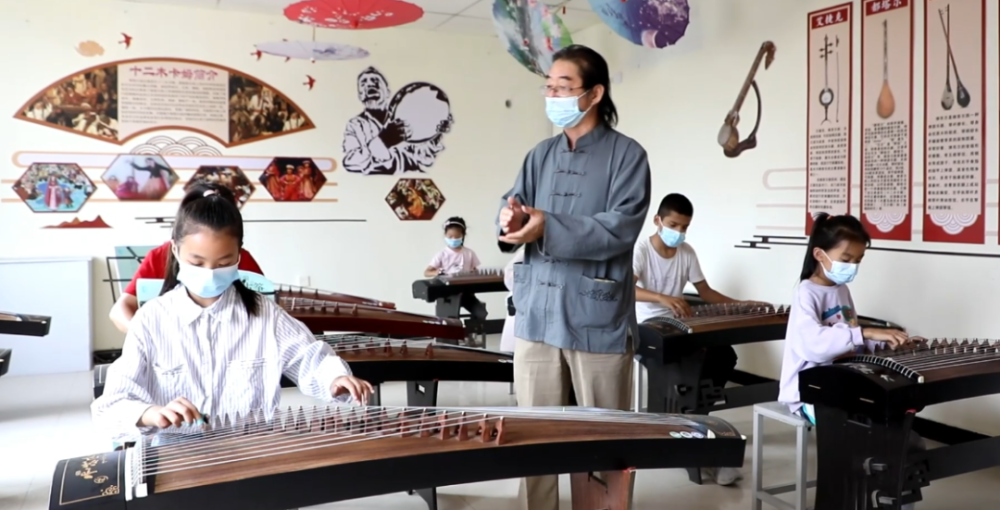 On September 18, the reporter came to the guzheng classroom in Binhu Community, Xinhe County, and saw that under the guidance of the teacher, the students were fiddling with seven strings, the smooth tunes played softly, and the melodious sound of the zither played in the classroom. It echoes in, making people memorable.
Student Tang Xuanran said: "I have been learning Guzheng for a year, and I feel very proud to be able to inherit and carry forward Chinese traditional culture."
Student Cui Zichen said: "Guzheng has brought a lot of fun to my life and enriched my study life. I will continue to study hard in the future."
By learning the guzheng, while the children are enjoying it, parents also find new changes in their children.
Gao Huiqing, the parent of the student, said: "Since learning the guzheng, I have found that the child's personality has become more and more cheerful, which is also of great help to learning. For example, the child's intelligence and thinking have expanded than before."
Guzheng is one of the ancient musical instruments that contains the style of the Chinese nation and inherits the ancient rhythm of the Chinese nation. It is called "Oriental Piano" and is a part of Chinese culture. It records the cultural history of China for thousands of years and forms a splendid civilization. Learning the guzheng can enable young people to better understand the excellent traditional Chinese culture, improve their self-cultivation, and at the same time enhance their sense of identity with Chinese culture, so as to feel the charm of traditional Chinese culture more deeply.
Guzheng teacher Zhang Fusheng said: "It is our mission to inherit and carry forward the excellent traditional Chinese culture. For children who are interested in learning Guzheng, we must actively give technical guidance and spiritual encouragement, so as to guide them to carry forward the excellent traditional Chinese culture. The essence and connotation continue to be carried forward, and the consciousness of the community of the Chinese nation is further forged."