In order to further improve the literacy of the literary and artistic backbones of the masses in Zhai Town, Xintai, and continue to stimulate the enthusiasm of the literary and artistic backbones of the masses to participate in artistic creation and performance, the training class for the literary and artistic backbones of Zhai Town was opened on November 16.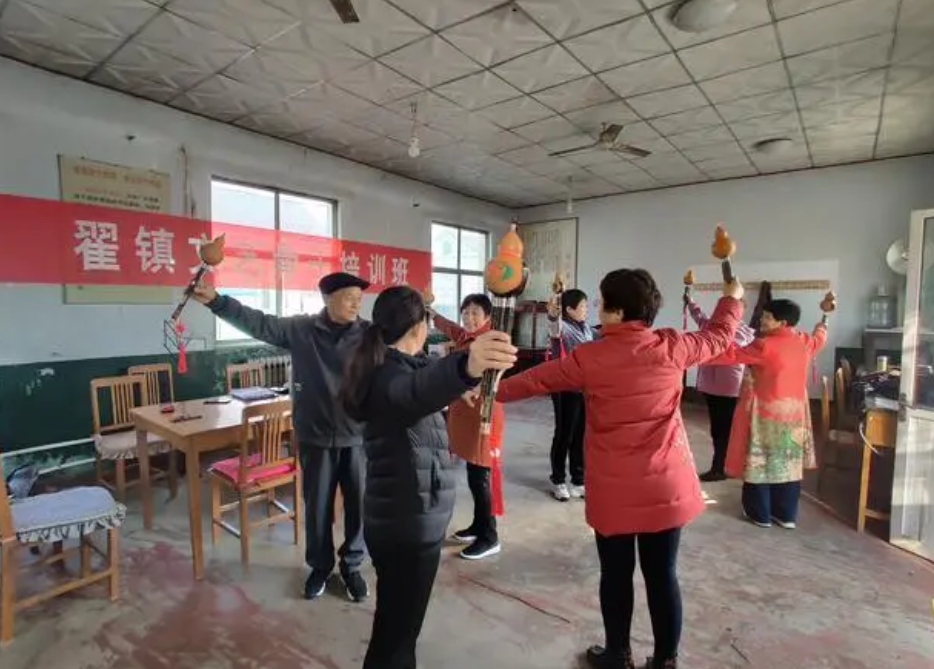 Hulusi training is carried out in this training class, and Wang Chengling, a teacher with rich teaching experience, is invited to teach the whole course. Mr. Wang demonstrated and corrected the students' basic knowledge, fingering, syllables, etc., and the problems in the process of playing one by one, guiding everyone to master the basic essentials of Hulusi playing. The whole activity room was full of graceful and melodious Hulusi music, full of strong national flavor. After class, students asked questions one after another, and Mr. Wang patiently answered them one by one.
Next, the town will extensively carry out the training of grassroots cultural teams, strengthen artistic creation and artistic guidance, improve the quality and ability of literary and artistic backbones and the quality of small plays and dramas, and improve the satisfaction of the masses with cultural life.