star river sigh(guzheng sheet music)
Organized by 阿轺 on 2022-08-30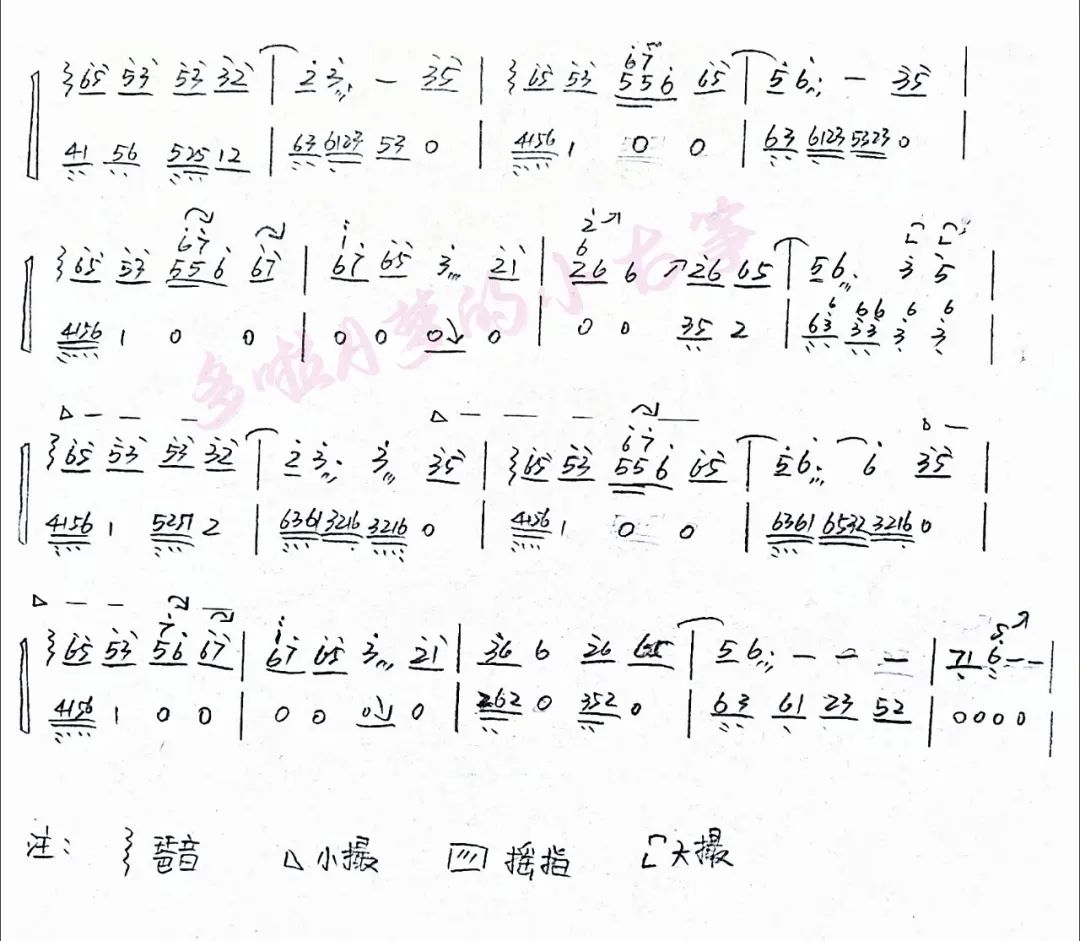 star river sigh is organized by 阿轺 on 2022-08-30,You can use Guzheng to play; Through the music score provided by us, you will be able to master it skillfully and become a member of everyone.
"Star River Sigh" is the character theme song of the TV series "The Stars are Bright", sung by Huang Ling, lyric by Wang Ziyan, composed by Guan Dazhou, and arranged by Huang Xiannong.
Involving the artist
Doraemon's little guzheng, the master of the music area of station b. Existing fans 3.1w people. The representative work "Zhenzheng Adaptation of the Classic "Scarborough Fair" Scarborough Fair | There are coriander, sage, rosemary and thyme".
read >>
Involving musical instruments
Guzheng (pinyin: Gǔ Zhēng), also known as Hanzheng and Qinzheng, is an ancient national musical instrument of the Han nationality and is popular all over China. It is often used for solo, duet, instrumental ensemble and accompaniment of song and dance, opera and folk art. Because of its wide range, beautiful timbre, rich playing skills and strong expressiveness, it is known as the "King of Music", also known as "Oriental Piano", and is one of the unique and important national musical instruments in China.
News
Organized by 陌上花 on 2022-09-22
On September 18, the reporter came to the guzheng classroom in Binhu Community, Xinhe County, and saw that under the guidance of the teacher, the students were fiddling with seven strings, the smooth tunes played softly, and the melodious sound of the zither played in the classroom. It echoes in, making people memorable.
read >>
Organized by 汤圆 on 2022-09-14
On the evening of September 10th, Yangjiang City held the 2022 Mid-Autumn Festival Guzheng Concert of "Welcome to the 20th National Congress of the Communist Party of China". Many Guzheng lovers played ancient and modern classics, showing the "beauty of clothes" of Hanfu and inheriting the Chinese nation. Excellent traditional culture brings a wonderful audio-visual feast to the masses.
read >>
Organized by 湛鹰 on 2022-09-06
Recently, a unique themed guzheng concert was staged in the concert hall of the Central Chinese Orchestra.
read >>
Organized by CT. on 2022-09-01
Let the ancient and the modern, the common prosperity. Recently, a special guzheng concert by the Jade Dazzling Zheng Troupe was held in Jiande City, attracting a large number of zheng music lovers.
read >>
Organized by 袁城 on 2022-08-31
In Dongliu Town Senior Citizen University, the reporter learned that in order to improve the fun and entertainment of senior education and meet the needs of the elderly to enrich their spiritual life to the greatest extent, the school opened Tai Chi, Tai Chi, Dance, Huangmei Opera, health care and other courses.
read >>
Guess you like