In the early learning period, we must have the right method, can not develop bad habits, it is difficult to correct in the later period, today for you to share the correct rafa Erhu bow.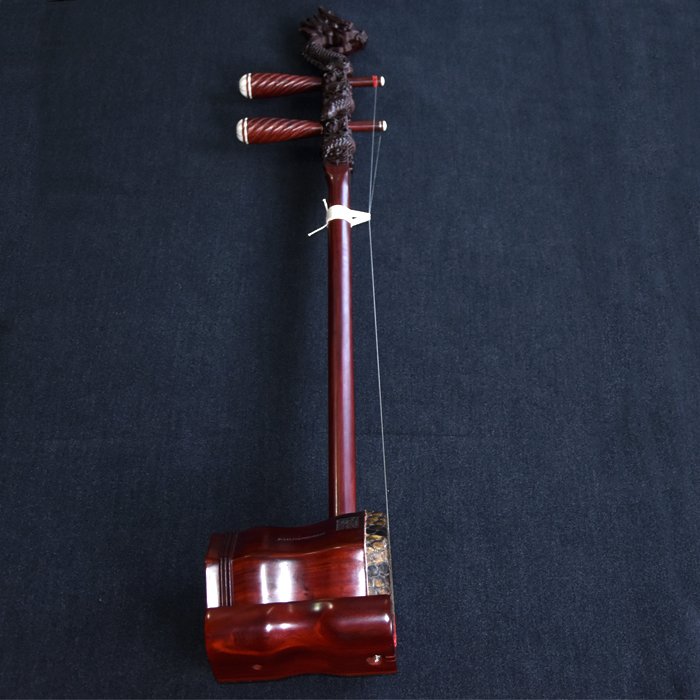 1. First, we'll talk about drawing and throwing bows. You will find it easy to hit the pipe if you raise and lower the bow with your right hand as usual. It's easy to make a sound, which is not the normal sound of the erhu. We need to cover the post with the index, middle, and ring fingers of the right hand, turn it up, and bring the bow as close to the string on the tail as possible. Drawing and casting the bow require us to raise our arms as we draw the bow, and in drawing the bow, the rod flips up and quickly pushes to the lower left. You'll notice that when you throw the bow, it doesn't go up and down.
2. If you push the bow, you need to lift the bow when you press it, and then put it down and pull it back. The bow is naturally elastic when lowered, just pull the bow back.
3. Hold the bow, lift the wrist and palm to the upper right in the forearm movement, relax the back hand and fall to the left, making the sound of the piano DeDeDeDe. On the other hand, pull and throw can also be used.
4. If the hand moves up and down too much, it will reduce the bounce of the bow in contact with the string. I can't even jump. Therefore, in archery competition, hand rotation should be the main. Only a very small point moves up and down to make the bow jump.
5. Improper movement coordination, that is, when the bow falls on the cylinder, the index finger and thumb of the right hand are not relatively relaxed; The middle and ring fingers should not press the bow hair at the same time.
6. The bow does not "throw" (the action and feel is a bit like the "swim" played as a child, which is to throw a tile diagonally onto the water and let it float and jump a few times before sinking), so the bow cannot jump. Therefore, the tacit cooperation of action is the primary condition of pingping.