Dongfeng Break (D tone Chun Zheng score)(guzheng sheet music)
Organized by vespa on 2023-03-23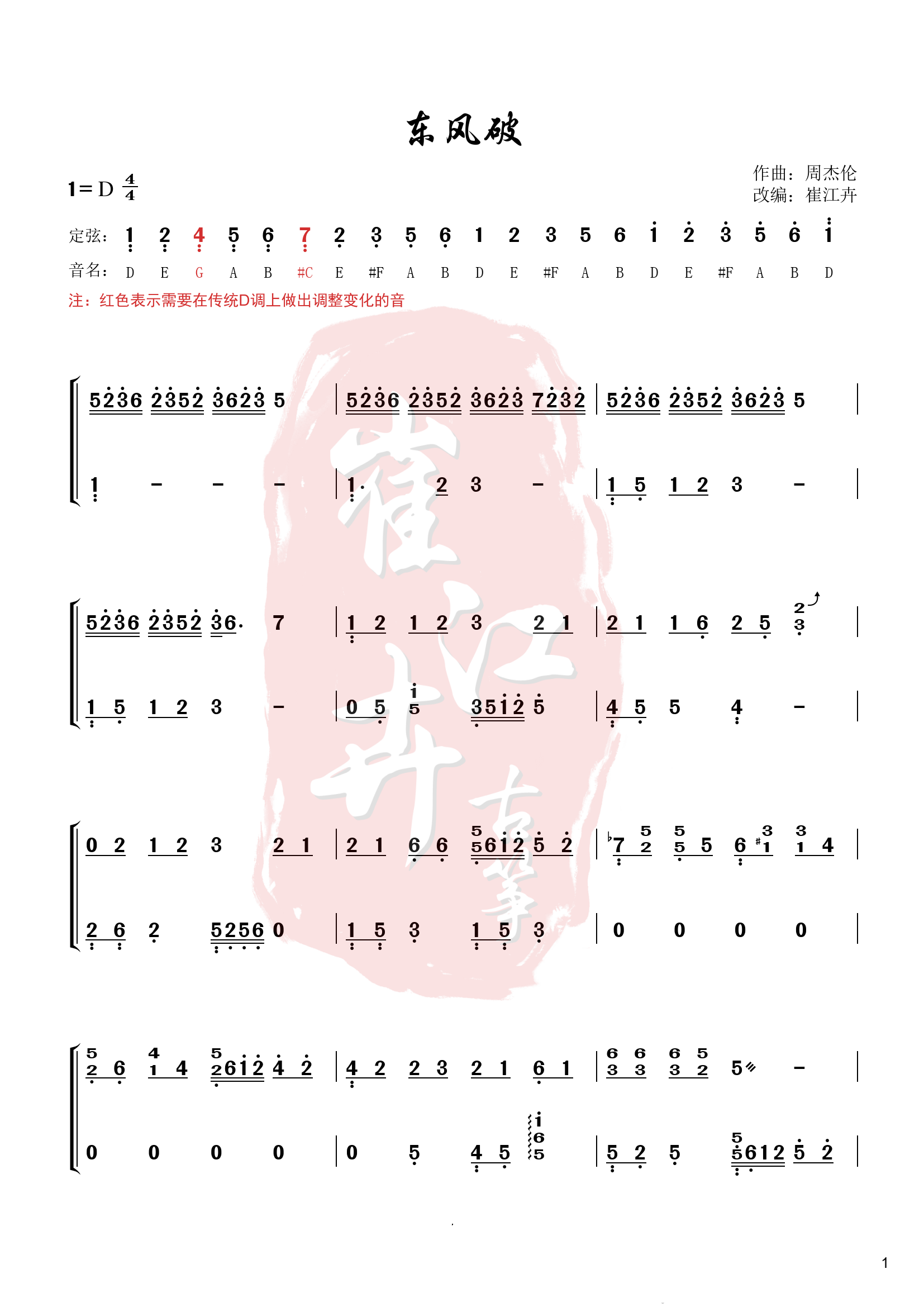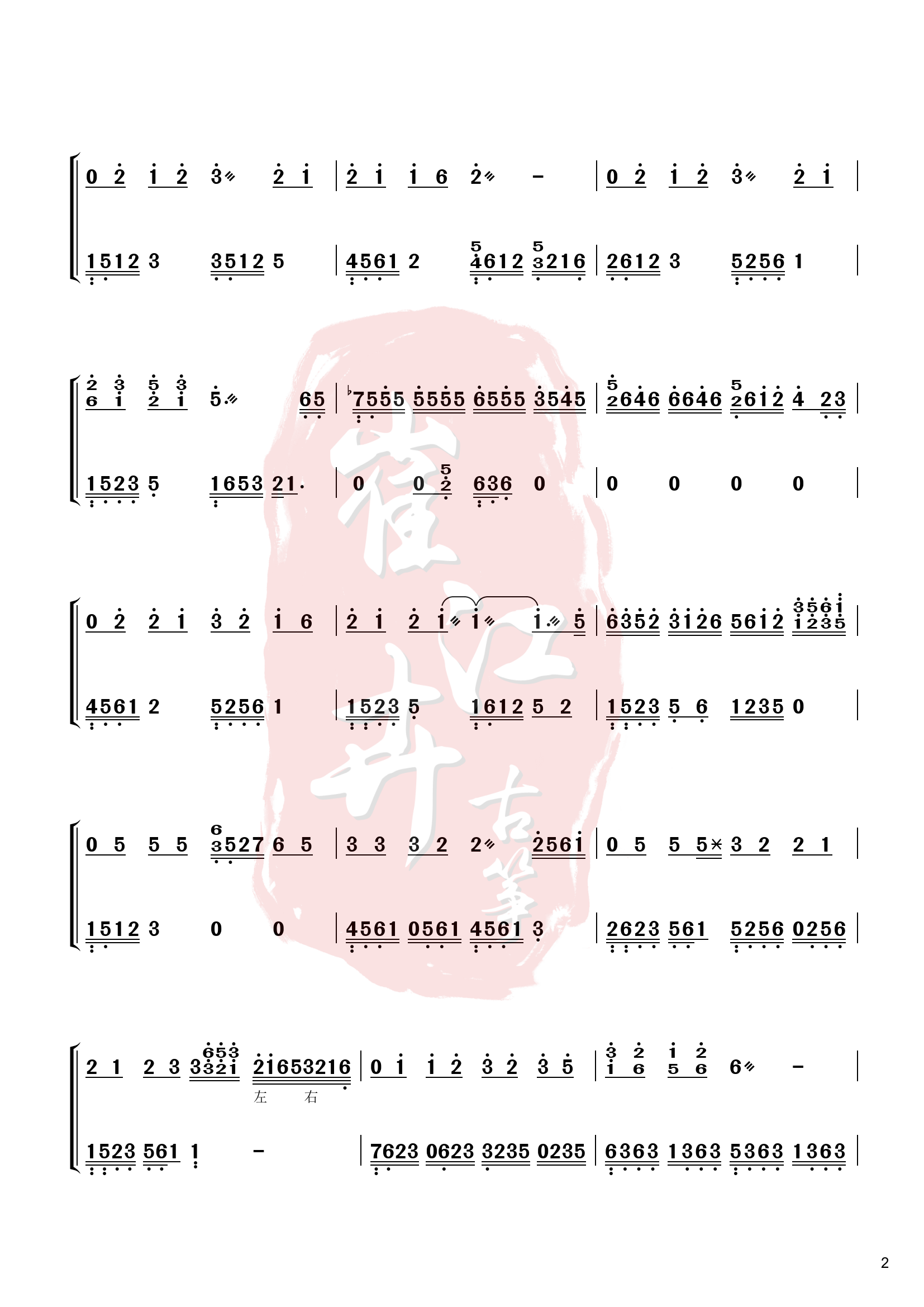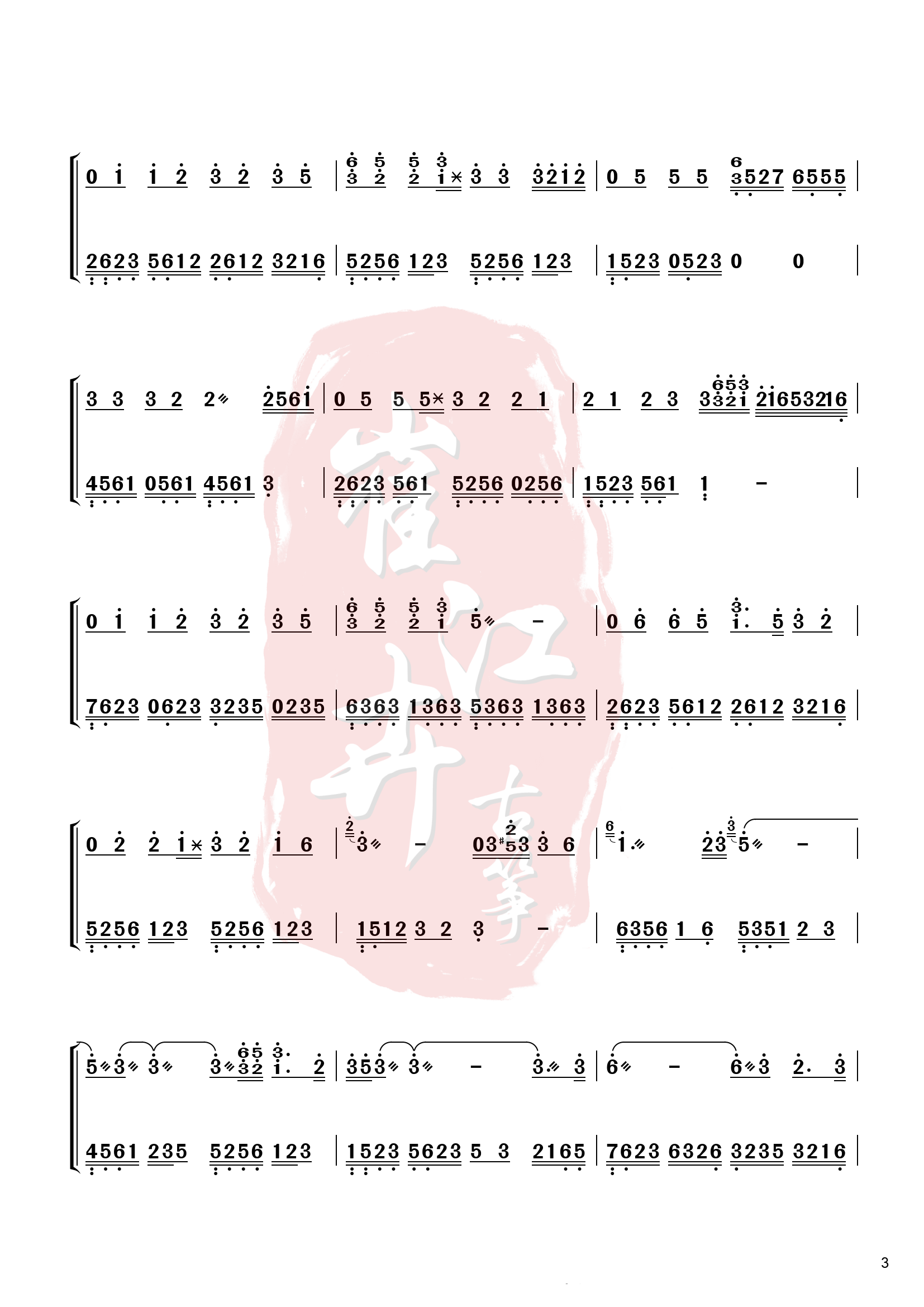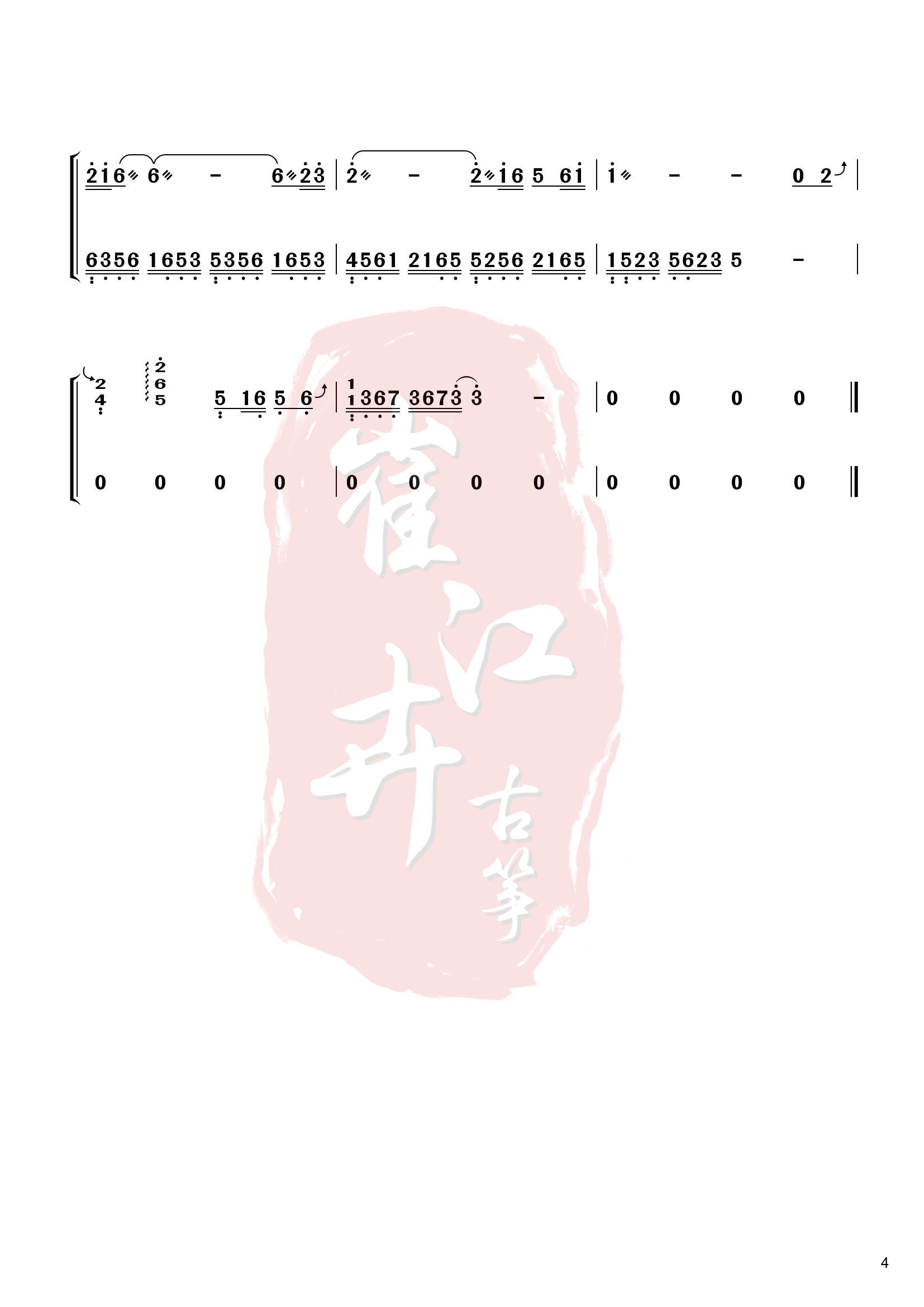 Dongfeng Break (D tone Chun Zheng score) is organized by vespa on 2023-03-23,You can use Guzheng to play; Through the music score provided by us, you will be able to master it skillfully and become a member of everyone.
"The East Wind Breaks" is a song sung by Jay Chou. It was composed by Jay Chou, composed by Vincent Fang and arranged by Michael Lin. It was included in Jay Chou's fourth album "Mei Ye" released on July 31, 2003.
Involving the artist
Cui Jianghui is an up-master of the music area of station B, and currently has 119,000 fans. His videos mainly focus on guzheng performance, as well as teaching sharing, etc. to share dry guzheng skills.
read >>
Involving musical instruments
Guzheng (pinyin: Gǔ Zhēng), also known as Hanzheng and Qinzheng, is an ancient national musical instrument of the Han nationality and is popular all over China. It is often used for solo, duet, instrumental ensemble and accompaniment of song and dance, opera and folk art. Because of its wide range, beautiful timbre, rich playing skills and strong expressiveness, it is known as the "King of Music", also known as "Oriental Piano", and is one of the unique and important national musical instruments in China.
News
Organized by 汤圆 on 2023-05-05
On May 5, Universal Music (China) announced the official release of guzheng player Yuan Sha's solo album Water Lotus, which is also the first album of traditional Chinese music released by Universal Music (China) this year. This album inherits the aesthetic spirit of Chinese culture, chooses to record in nature in front of the Great Wall and Juyong Pass, restores the beautiful artistic conception of the scene, interprets the feeling of the unity of heaven and man with Guzheng.
read >>
Organized by 左树 on 2023-05-05
On May 3, a guzheng music sharing event named Chanming Lixia was held in Guiyang. Dozens of professional performers dressed in beautiful clothes played many classic guzheng songs and original works, winning applause from the audience.
read >>
Organized by 汤圆 on 2023-05-04
Recently, the "Night of Dunhuang -- A Concert of Famous Guzheng Classics" was held in the concert hall of Guangxi Culture and Art Center.
read >>
Organized by 氯化钠 on 2023-04-13
On April 8, "Hakka Zheng Song -- 2023 Meizhou Guzheng (Hakka Zheng) Concert" was staged at the Liang Sheng Hakka Art Center Theater in Meicheng. More than 500 people came to listen to the concert. The event aims to further promote Hakka intangible cultural heritage and traditional folk music, and promote the inheritance and development of Hakka Zheng art.
read >>
Organized by 默妍 on 2023-03-07
The performance art of Shandong zither is one of the most influential zither schools in China. It is mainly spread in Mudan District and its surrounding areas in Heze City, Shandong Province.
read >>
Guess you like