Solo, ensemble, ensemble... Recently, there was a melodious sound of Hulusi and bursts of applause in the Xin Space of Caohejing Street. A meeting between Hulusi fans and "idols" was in progress.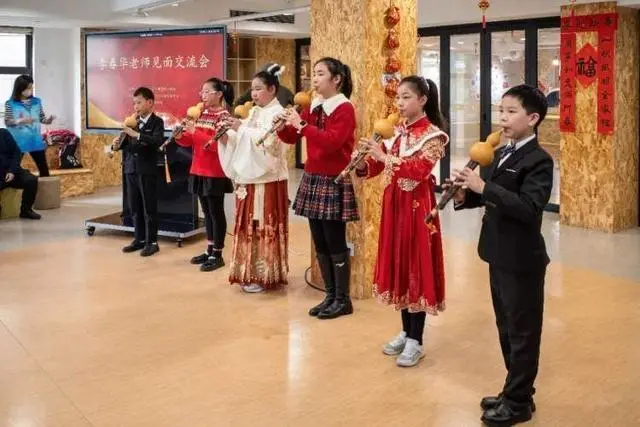 These Hulusi fans are students of the Hulusi Autonomous Team of the Voice of the Moon in the community. As early as 2019, after moving into Xinyi Apartment, Chen Jie, who worked at Shanghai Jiaotong University, set up a public welfare Hulusi class in the community with the purpose of letting residents know the charm of folk music. The average age of the team he teaches is less than 30.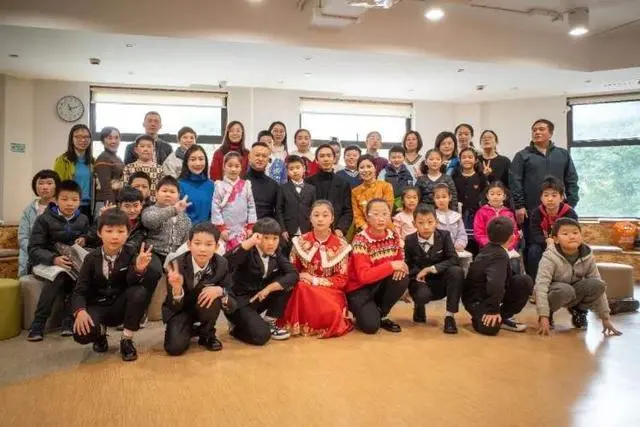 Chen Jie studied with Li Chunhua, a famous Chinese gourd silk artist. On the same day, Chen Jie invited Li Chunhua and Qin Yi, a young cucurbit flute performer, to Xin Space, allowing the students to have a close contact with their idols. At the meeting, the students of the Hulusi Autonomous Team carefully prepared the beautiful Hulusi songs such as "Deep in the Bamboo Forest" and "Blue Shambhala" for the teacher. The students were excited and actively asked the teacher for advice on Hulusi's playing skills. Li Chunhua appreciated the performance of the young actors, shared the story of Hulusi with the students, and hoped that the students could continue to carry forward the national culture, spread love with Hulusi music, and take photos with the students.
It is understood that Xin Space, an autonomous team of public welfare cucurbit silk, has provided students with public welfare teaching for three years since its launch in August 2019. It is not difficult to do a good thing for public welfare, but the difficult thing is to continue to do public welfare for several years. Chen Jie, the initiator of the autonomy team, told the reporter that using gourd silk to condense love, promote autonomy, carry forward national culture, and transmit national love is his driving force for continuous progress.