Recently, the final of the 14th Chinese Music Golden Bell Award Erhu Competition in Hunan Province, sponsored by Hunan Literary and Art Association and Hunan Musicians Association, hosted by Shaoyang University and co-organized by the Erhu Society of the Provincial Music Association, came to a successful conclusion at the Lvting Concert Hall of the School of Music and Dance in Shaoyang University.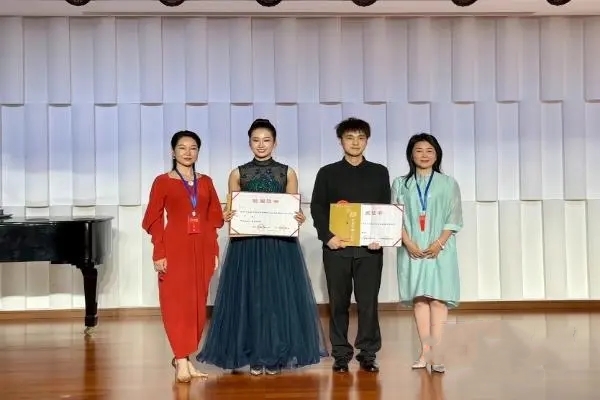 Through the fierce competition, Yi Yuxuan and Tang Binchun won the 14th Chinese music Golden Bell Award Erhu competition Hunan selection gold medal, will represent Hunan division to participate in the national selection competition of China Music Association. Among them, Zeng Chu and Liu Yijun won the silver Medal in Hunan Division of the 14th Chinese Music Golden Bell Award Erhu Competition. He Simin and Peng Wenjiao won the bronze medal.
"This year's players are younger and at a higher level. Many of them were born in the 1980s, 1990s and even the 2000s, and the cultural confidence is particularly evident among these young players." The judges were full of praise for the quality of the contestants. From the preliminary round to the final round, each performance of the contestants was radiant and calm, especially in the final round. With the help of musical accompaniment, the contestants seemed to enjoy the competition as a personal recital concert with the live audience.
"This is my first time to participate in this competition and I thank the platform for giving me more ideas in terms of preparation experience and professionalism. As a teacher of Shaoyang College, I will try my best to share the competition experience from the perspective of students and help them improve their ability to participate in big competitions." He Simin, a contestant from Shaoyang University, said.
"This award is just a new starting point, and I hope I can represent Hunan in the audition of the China Music Association to achieve excellent results again." Yi Yuxuan, a post-00s winner from Changsha City, said happily after the match.