"The leisurely silk content touches my heart" successfully held the Hulusi Art Salon in Yantai Huangbo New Area
121 views · Organized by 棠舟 on 2023-03-14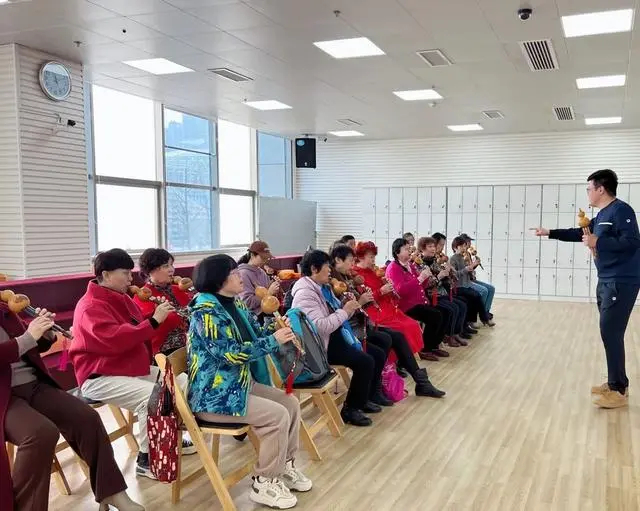 On the morning of March 11, the music was melodious and melodic in the cultural hall of Yantai Huanghai and Bohai New Area, and the Hulusi Art Salon, "Long and beautiful, touching my heart", was successfully held in the vocal music classroom on the second floor. Enthusiastic art lovers express their love for a better life by playing cucurbit flute and feel the unique charm of music class.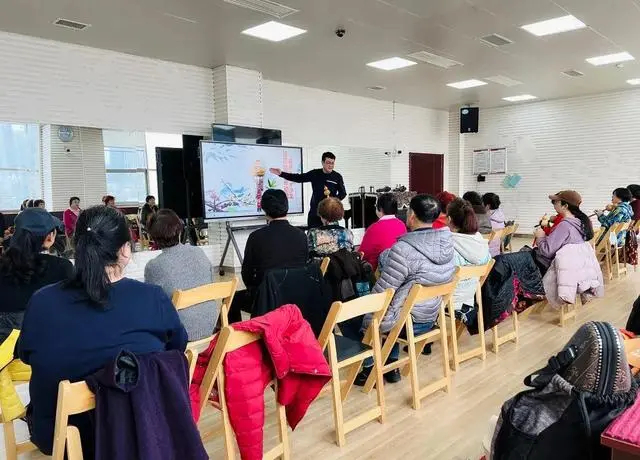 This art salon consists of three parts. First of all, the teacher introduced the structure and basic performance methods of Hulusi, and carried out basic skills exercises with the students; Next, invite the students to play on the stage one by one, and the teacher will follow up and guide them; Finally, the professor played the music "Arirang", and all the students played together under the guidance of the teacher. The atmosphere of the whole activity was warm. Everyone learned from each other, exchanged ideas and enjoyed the art feast.
"I have always liked the cucurbit flute instrument. Through today's study, I not only mastered the playing method and learned to play music, but also improved our artistic accomplishment and enriched our cultural life. It's great!" Ms. Wang, who participated in the activity, said excitedly.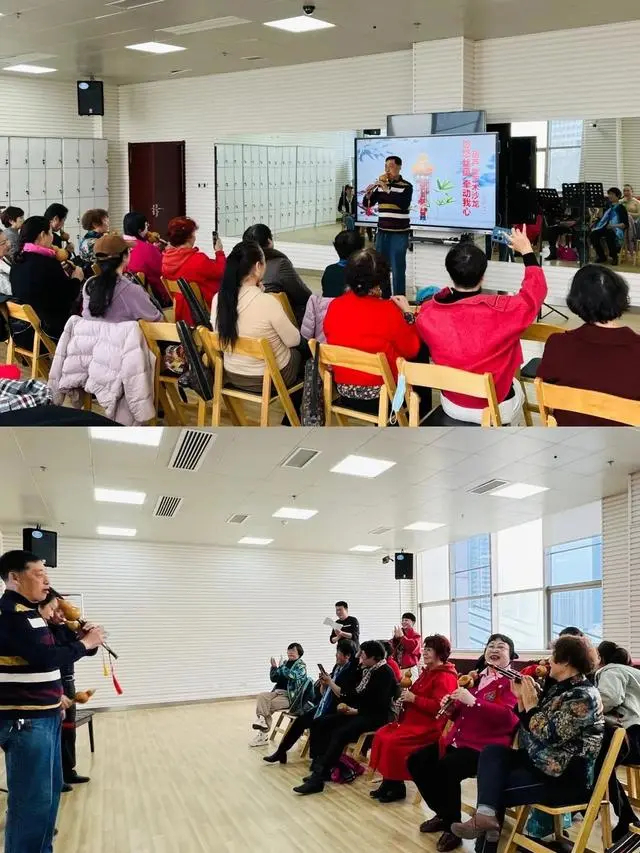 Involving musical instruments
Hulusi (pinyin: hú lu sī), also known as "calabash flute", is a musical instrument of ethnic minorities in Yunnan. Hulusi originated in Lianghe County, Dehong Dai and Jingpo Autonomous Prefecture, and is mainly popular in Dai, Achang, Wa, De'ang and Brown. The Dehong and Lincang areas in Yunnan where ethnic groups live together are rich in local colors.
Guess you like
Organized by 晚荣 on 2023-02-24
Solo, ensemble, ensemble... Recently, there was a melodious sound of Hulusi and bursts of applause in the Xin Space of Caohejing Street. A meeting between Hulusi fans and "idols" was in progress.
read >>
Organized by 晚荣 on 2022-12-16
On December 11th, the hulusi training activity sponsored by the Publicity Department of Yiwu Municipal Committee and co-organized by Chengxi Street Cultural Hall was held in the Xiayan Village Cultural Hall of Chengxi Street.
read >>
Organized by 汾酒 on 2022-12-08
Ni Kaihong, member of the Third Youth Federation of Dehong Prefecture, examiner of Social Art Level Examination of Yunnan Arts University, President of Hulusi Association of Lianghe County.
read >>
Organized by 象牙山首富 on 2022-12-07
Recently, Taizhou City and Taixing City 18 years old rite of passage demonstration activities were held in Taixing Gymnasium. The students of Jiangsu Taixing Secondary Professional School who have reached the age of 18 step through the adult door together and step into a new stage of life with firm steps.
read >>
Organized by 琪琪 on 2022-11-30
November 23rd was the club activity day of the Second Experimental Primary School of High-tech Zone. The media reporters went to the campus and went to a club "feast" with the teachers and students of the whole school.
read >>