The older I get, the more real my pursuit of life becomes. Those passions in the past have gradually faded away, and those exaggerated ideas have gradually faded away. The status of things that once seemed bland, such as self-cultivation, has gradually emerged.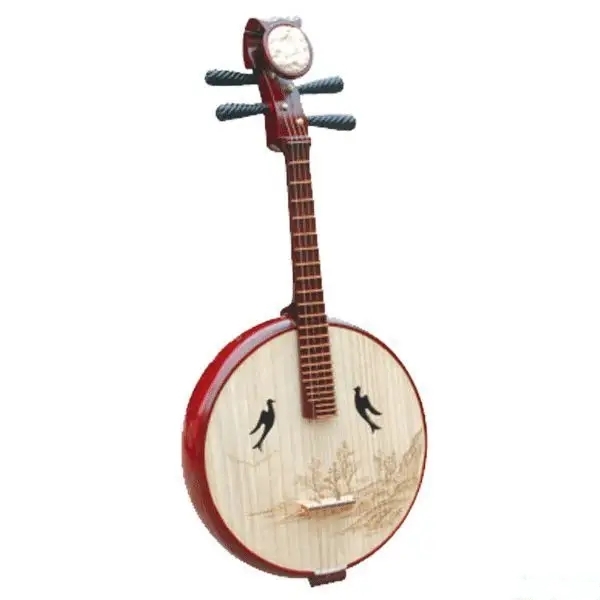 When a person reaches a certain age, he learns to cultivate one's self-cultivation, calm one's emotions, and cherish one's body. There are many ways of self-cultivation, such as walking, writing calligraphy, playing Tai Chi and so on. However, now many elderly friends choose the art of Zhongruan to cultivate their bodies, and the effect is very good.
First of all, Zhongruan is an art. Like calligraphy and painting, it can improve people's self-cultivation and improve their own cultural connotation. The influence of art makes people unconsciously improve the taste of life, and the perspective on things is slowly changing. These subtle influences make life more fulfilling.
Zhongruan's self-cultivation is mainly reflected in two aspects, one is physical and the other is spiritual. Zhongruan is a musical instrument. The playing of the musical instrument requires the fingers, the whole body to cooperate, and the coordination of the brain. Playing Ruan can enhance the coordination of the body, and it is different from the violent sports of playing basketball and football. This kind of sports is more delicate and more suitable for self-cultivation.
Another convenience is that to play Zhongruan, you need to read music, control the rhythm, grasp the melody, and inject emotion. These are all things that require in-depth thinking of the brain. Older friends, not only the body needs exercise, but also the brain. Exercise is required. And Zhongruan is such a tool for self-cultivation, which can not only exercise the body, but also strengthen the mind and slow down the dual aging of body and spirit.
There are many kinds of musical instruments, but there are relatively few friends like Zhongruan suitable for older people. This is because: first, compared with other musical instruments, such as pipa, the introduction of Zhongruan is relatively simple, which is suitable for older friends. It must be said that it is very suitable. If the fingering is too complicated and the memory is too cumbersome, it will be a burden for the elderly, not only will it not achieve the purpose of self-cultivation, but will also discourage people's enthusiasm; Second, Zhongruan's voice is relatively calm, not dull, not harsh, very gentle, which is very good for older people. When they are older, they will like slow-paced life and listen to soothing If the voice is too intense, the heart may not be able to bear it.
The adaptability of Zhongruan is also one of the important reasons why many elderly friends choose. We all know that Zhongruan can play solo, in ensemble, in unison, and can be used in combination with other ethnic instruments, even with Western instruments. Playing Zhongruan can quickly integrate into a group and eliminate loneliness and loneliness, which is what elderly friends need most.
Zhongruan is so suitable for self-cultivation. Therefore, more and more elderly friends will choose Zhongruan as a compulsory course in life after retirement, to cultivate their sentiments and enrich their spiritual life. This is unmatched by other musical instruments and other arts.