China's national musical instruments have a long history and a long history. Common ones include qin, zheng, xiao, flute, sheng, erhu, pipa, suona, and drum. They are one of the representatives of China's excellent traditional culture. They are the crystallization of the wisdom of the Chinese people, contain rich culture and connotations, and are an important carrier of cultural heritage and national spirit. In order to extensively carry out literary and art volunteer service training activities, lead the majority of literary and art workers to continue to go to the grassroots level and serve the masses, so that the excellent traditional culture of the Chinese nation can be carried forward and inherited, on June 21, "Longyin Ancient Rhyme - Approaching National Musical Instruments Series Lectures on Folk Music" The "Master Class of Famous Artists" started as scheduled. In order to allow more musicians and fans to participate, the "Master Class of Folk Music Masters" was held online and offline simultaneously. Members of music associations from various cities in Heilongjiang Province watched online and punched in to leave a message. More than a thousand musicians Enthusiasts meet in the cloud.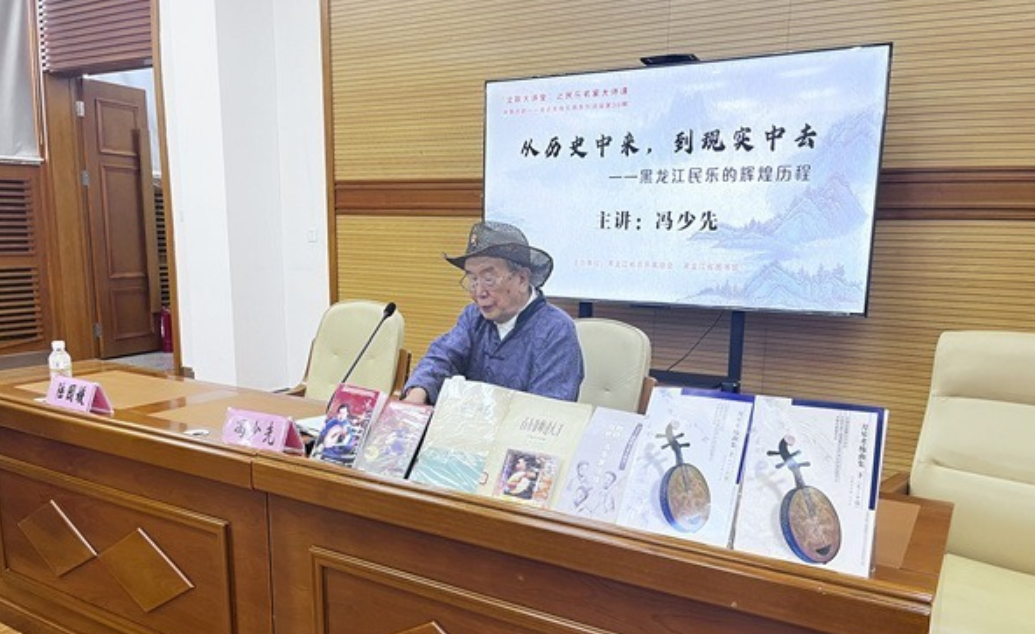 The first "Master Class of Folk Music Masters" specially invited Feng Shaoxian, a famous Chinese Yueqin performer, Yueqin reformer and national first-class actor. "I wasn't interested in math when I was in elementary school. I didn't get into middle school. I entered a theatre troupe. The one who taught me Yueqin was an old man who played cymbals, because he sat opposite the Yueqin player in the theatre. When I entered the theatre Afterwards, they gave me a Yueqin, and the teacher asked me if I couldn't play it? I said no, so the teacher told me four words – buckle your wrists and play, this is my first lesson in learning Yueqin… ..." From how to learn the Yueqin to the reform, inheritance and development of the Yueqin, 83-year-old Feng Shaoxian played while talking, and restored the glorious history of the national musical instrument Yueqin through stories and music.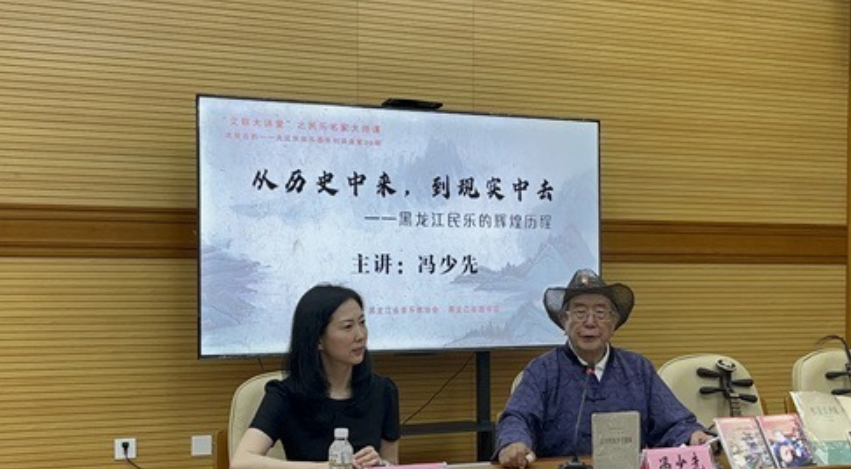 Lu Yuanyuan, Vice Chairman and Secretary General of Heilongjiang Musicians Association, said in an interview, "The Heilongjiang Musicians Association and the Heilongjiang Provincial Library have jointly held a series of lectures on 'Longyin Ancient Rhyme - Approaching National Musical Instruments' since 2019. The strong support and attention of music lovers. Holding a series of lectures can not only inherit the traditional Chinese folk music culture, but also allow the folk musical instruments to be inherited and carried forward, so that more people love and understand folk musical instruments." Next, "Master Classes by Famous Masters" Composer Sui Lijun, famous guzheng player Zhang Song, famous flute players Wang Yue and Wang Rui and other folk music masters will also be invited to meet with you.