The sweeping technique is the basic playing skill of the pipa. Today, I will introduce the origin of the sweeping technique.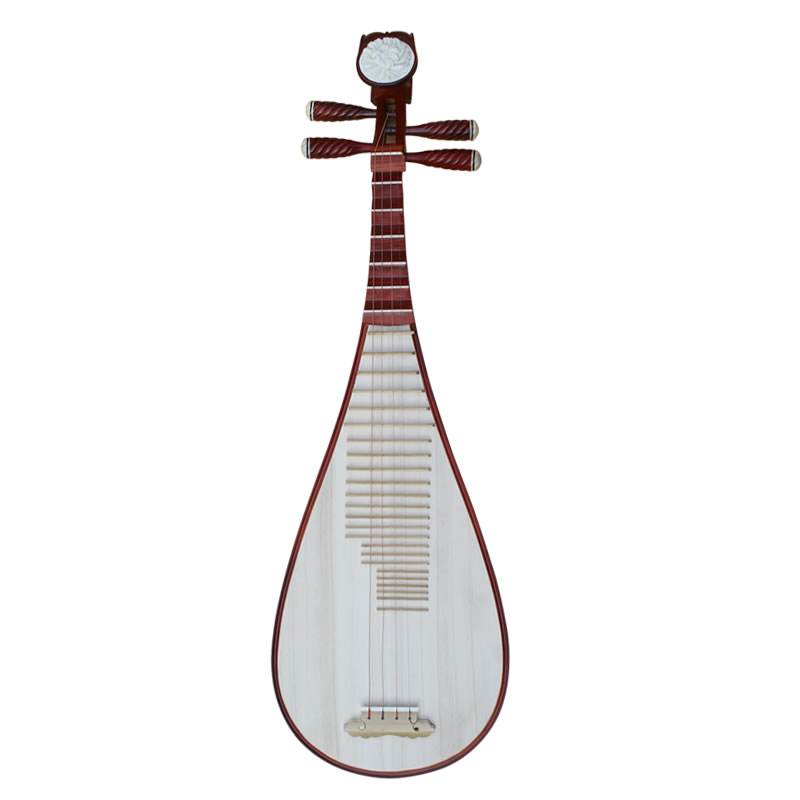 1. Pipa music and playing techniques
The musical form based on the "dots" in the pipa constitutes a national musical instrument with "line"-shaped tones expressing musical thoughts and its playing characteristics. Pipa's timbre is very penetrating. As long as the correct playing method is used and the basic skills are solid, its music can be transmitted very far. The low-pitched sound is pure and simple, the mid-range is friendly and full, and the high-range is bright and elastic. . In Tang Bai Juyi's "Pipa Xing", "the big string is noisy like a torrential rain, the small string is cut like a whisper, the noise is cut and played in a miscellaneous manner, the big beads and small beads fall on the jade plate", "the silver bottle is broken and the water slurry enters, and the iron cavalry stands out. Swords and guns are fired, and they are drawn and drawn carefully, and the sound of the four strings is like cracking silk." The timbre of the pipa is not as coquettish as the timbre of the guzheng, nor is it as soothing as the guqin is for its pleasure. She is quiet, elegant, rushing, joyful, heroic, sad, thinking, noble, and brilliant. This is the king of Chinese national musical instruments. --lute.
The playing techniques of the pipa have become very rich in the inheritance and development of thousands of years. It is mainly divided into two parts: the left hand and the right hand: the right hand includes playing, picking, sweeping, whisking, wheeling, hooking, wiping, tickling, shaking fingers, etc.; , evil, etc., there are a total of fifty or sixty kinds.
2. Flick and sweep
The so-called strum means that the index finger of the right hand pops out and touches the string quickly from right to left; the so-called pick is that the right big finger quickly picks up and touches the string from left to right. Playing and picking are the two most basic fingerings in pipa performance, collectively known as playing and picking.
The so-called sweep means that the index finger strums 4 strings sharply from right to left, like a sound; the so-called sweep means that the big finger picks the 4 strings sharply from left to right like a sound, and the two are used together called sweep. brush.