There are many kinds of alto sheng, some are the traditional sheng, and some are the elongated version of the 36-reed sheng. But at present, the alto sheng improved by the principle of reed is the most commonly used. That is to say, no bamboo saplings are used, but all copper resonance tubes, so they look golden.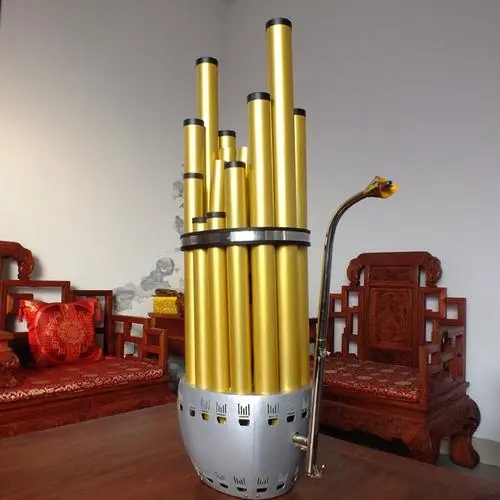 There are three forms of alto Sheng commonly used. In Suzhou, there is an alto Baosheng, an alto Taiwan sheng, and a Beijing-style alto taisheng. Among them, the Beijing-style has a lower range and uses lever-type buttons. The first two are button-type.
The advantage of holding the alto sheng is that the shape is more similar to the traditional sheng, and the tai sheng looks a bit like a Western musical instrument such as a pipe organ. However, the internal mechanical structure of Baosheng is more complicated and maintenance is difficult.
In contrast, the form of the taisheng can simplify the structure and make maintenance easier. The scales in Shanghai and Beijing are arranged in opposite directions. The former has a V-shaped arrangement of the pipes, while the latter is an inverted V-shaped arrangement.