The dulcimer is a commonly used percussion instrument in China. It is of the same origin as the piano. Its timbre has distinct characteristics, with a large volume and a combination of hardness and softness. When played slowly, the timbre is like a ding-dong mountain spring, and when played fast, it is like a murmur of flowing water. We have compiled a list of related repertoires for the exam, hope it will be helpful to you.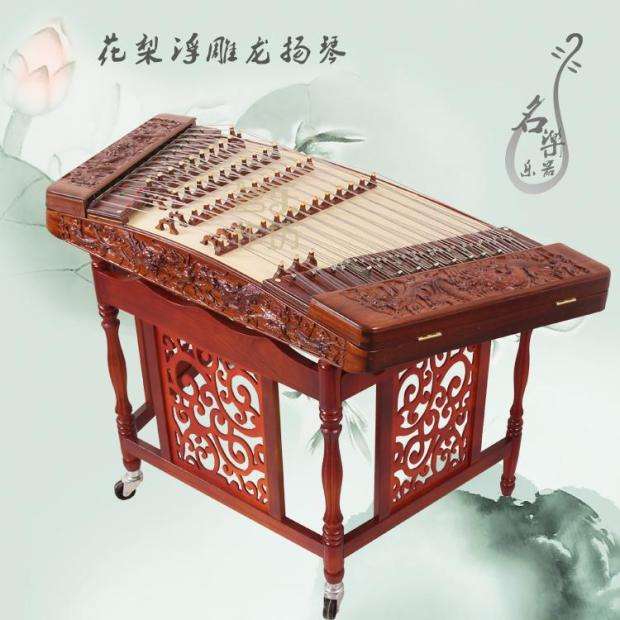 Level 1
Golden snake dancing wildly, kitten fishing, spring dance, tractor coming, purple bamboo tune, dawn dance, morning bell announces dawn, beaming with joy;

secondary
Windmills, hide-and-seek, Tashwai, a little red, upside-down curtains, thunder in dry weather, dancing rubber band dances, and testing horses in the spring suburbs;

Level 3
Good news, the sun that never sets on the grassland, the joyful Xinjiang, the red flowers of Shandandan (folk song in northern Shaanxi), the song of joy, the dragon lantern, the rain hitting the bananas, the joy of a bumper harvest;

Level 4
Hands open the fountain of happiness, spring arrives in Qingjiang, beautiful Africa, big waves wash the sand, rain beats bananas (Cantonese music), Tanci Sanliu (Jiangnan Sizhu), festival Tianshan, guerrilla songs, spring in the East Lake;

Level 5
The spring of the Red River, the spring is full of Jiangnan, the gongs and drums are played to celebrate the harvest, the resentment of Zhaojun (Cantonese music), the song of flowing water, the new appearance of Jiangnan, the Panjigamuqam variation, the Yangko;

Level 6
Fishing Island Moonlit Night, Happy Torch Festival, Dragon Boat, Azalea, General Order (Sichuan Yangqin Music Card), Legend of Asturias, Skylark, Honghu Lake;

Level 7
Su Wu Shepherd, Memories of Things, Mulan Ci Variations, Missing, Thinking, Spring in the Frontier, Fishing Boat Singing Evening, Cherry Blossoms;

eighth grade
Tujia Waving Dance, Mochou Girl Capriccio, Li Sao, Yellow River, Silk Road Glimpse, Ussuri Boat Song, Tianshan Poetry and Painting, Chaldash Dance;

Level 9
Bamboo Grove, Chuanjiang Sound and Painting, Youth Ballad, Phoenix Yufei, Strait Sound Poem, Chuanjiang Rhythm, Flowing Water, Storm;

grade ten
Lin Chong runs at night, Qu Yuan sacrifices to the river, Haiyan, the sun shines on Tashkorgan, Mi, Autumn, Dream, Lotus, the dance of birds, the song of the wanderer.