He traveled to Brussels, Luxembourg, Paris and other places for nearly a month... The "Oriental Melody" concert sponsored by the China Association for Cultural Exchange with Foreign Countries has come to an end. Chinese music is in perfect harmony with Western classics, modern rhythm and traditional elegance, showing the integration of civilizations. A new chapter has been opened in China-Eu people-to-people and cultural exchanges.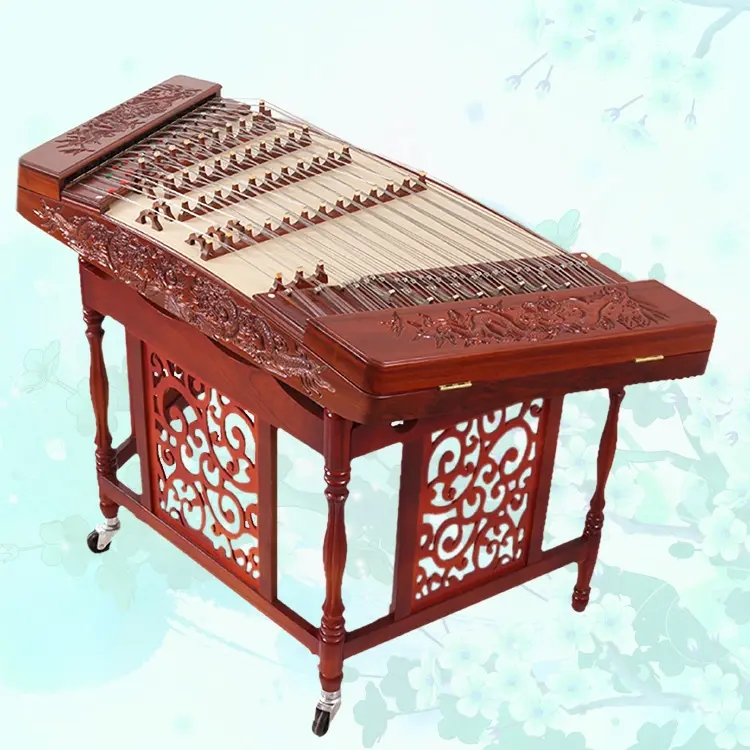 The Mutual Learning of Chinese and Western Art and Culture
With the smooth, powerful rhythm of the piano concerto "Oriental Melody", the "Oriental Melody" concert kicked off in beautiful Brussels on October 29. Belgian musicians Jean Malone, Zuohan and the Belgian female string quartet Yiyun presented a wonderful performance of famous Chinese and foreign songs.
Later, a series of unique "Oriental Melodies" concerts were held in many places in Europe. Familiar Chinese music such as "Kangding Love Song" and "The Moon Represents My Heart" were performed in turn, along with Western classics such as "Praise of Love" and "Serenade for Strings in G Major". "Dream Flight", "Snow River" and "Eternal", which were composed and performed by European musicians using the traditional Chinese musical instrument, the dulcimer, brought the audience to fully appreciate the unique charm of different musical cultures.
Jean Malone is a Belgian pianist and composer who has been actively involved in cultural exchanges between China and Europe for 20 years. Concerned about China's development, he has composed the theme songs of the Belgian Pavilion at the Shanghai World Expo, "Our Song", "Chimes at Dawn", "Cherry Blossom Blossom" and other music works. He has participated in the recording of "When Jazz Meets Kunqu Opera" and "Let the World Hear Chinese Folk Songs". His performances have been performed in Beijing, Shanghai, Changchun, Shenzhen, Guizhou and other places.
He played Oriental Melody, Stavolo Carnival, Jasmine Flower and Kangding Love Song with his heart, and shared his thoughts on the creation of Oriental Melody. In his opinion, Oriental Melody, created on the 20th anniversary of his first concert in China, is a tribute to the great achievements of China's development and an expression of expectations and wishes for a better future for the country. We believe that beautiful music can unite our hearts, communicate with each other and inspire enthusiasm. I hope it will be more frequent and productive than Chinese cultural exchanges.
Zuo Han was introduced to traditional Chinese music while living in Qingdao and has been fascinated by it ever since. He has collaborated many times with Chinese musicians and composed music for traditional Chinese instruments such as the dulcimer, sheng, pipa and dizi. During the performance, he switched between the piano and the dulcimer, two completely different Chinese and Western instruments, and gave a refreshing performance of the Moon Dreamer, Flight Dream and Moon Wish series inspired by the Chinese myth "Chang 'e Flying to the Moon".
Deepening people-to-people exchanges between China and Europe "Oriental Melody" tells the story of China
The "Oriental Melody" concert series has helped the European people to deepen their understanding of Chinese culture, China's development and the aspiration of building a community with a shared future for mankind. An EU official who watched the performance in Brussels said that in a complicated international environment, communication and dialogue are precious, and only mutual understanding can make the world a better place. The concert not only showcased the "Oriental melody", but also let Westerners see the vigorous spirit of the Chinese people.
Music is an important part of culture and the common language of all mankind. Listeners can transcend the differences of nationality, race and culture for the most simple soul communication, emotional resonance. As Nadir Ajenai, host of Shinyusu on Belgian national television channel IXPE, put it: "This is not only an exchange between pop and classical, but also a clash of Chinese and Western cultures."
In the past month, the "Oriental Melody" concert has toured Europe several times and received a lot of positive comments from all sides. On November 17, "Oriental Melody" was held in Paris. Alaine Labat, vice president of University-Francaise Nuevo Lyon, France, thought it was a very meaningful event. "Tonight we heard Westerners playing Chinese music, which perfectly represented the cultural exchange between China and Europe."
"Oriental Melody" concert tour in Malta, Luxembourg and other places played, the response is still warm. The opening of the performance in the Concert Hall of the National Centre for the Creative Arts of Malta excited the students and teachers of the "China Corner" of St Margaret's School. Martin Azzopardi, founder of "China Corner", said that he was very grateful to the concert for providing the students with this valuable learning opportunity, allowing Maltese youth to experience the charm of Chinese music and culture at close range, and enhance their understanding of Chinese culture and multiculturalism through music art appreciation.
Ambassador Lu Shaye of the People's Republic of China to France, Ambassador Cao Zhongming of the People's Republic of China to Belgium, Ambassador Hua Ning of the People's Republic of Luxembourg, Counsellor Peng Yijun of the Embassy of the People's Republic of Malta, Prefect of the Hainot Province of Belgium, President De Witte of the Belgian-China Economic and Trade Commission, Deputy Prefect of the 7th District of Paris, Josiana Gaud, President of the United Progressive Party Jacques Sherminard, Mario Cutaya, Director General of the National Cultural Heritage Authority of Malta, Mario Calea, Mayor of Marsaxcala, Renaud Calea, President of the Malaysia-China Friendship Association, and Mars di Bartolomeo, Vice President of Luxembourg and other distinguished guests from Belgium, France, Malta and Luxembourg attended the concert series "Oriental Melodies".