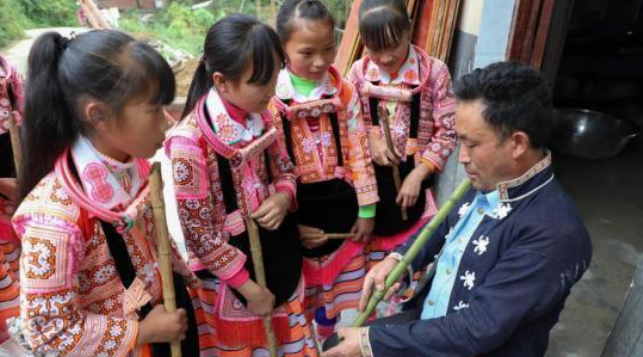 Students in the interest class are learning the production process of the three-eye flute. On the same day, Huadong Primary School in Huadong Village, Agong Town, Zhijin County, Bijie City, Guizhou Province ushered in the weekly "Three Eyes Xiao" intangible cultural heritage interest class. Since 2016, Huadong Primary School has integrated the three-eyed flute into the classroom, and the intangible heritage inheritor Yang Ming taught the fifth-grade and above students to play and make the three-eyed flute, in order to inherit the non-heritage culture.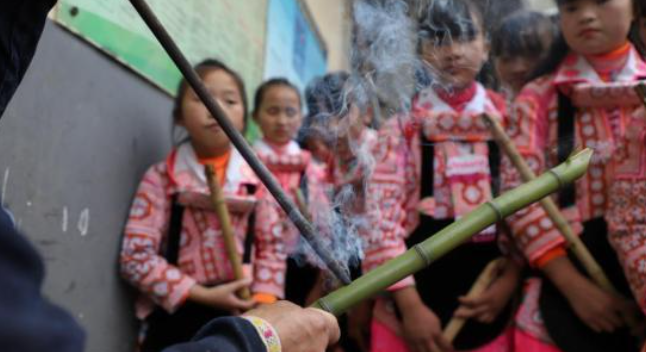 The inheritor Yang Ming is making Three Eyes Xiao.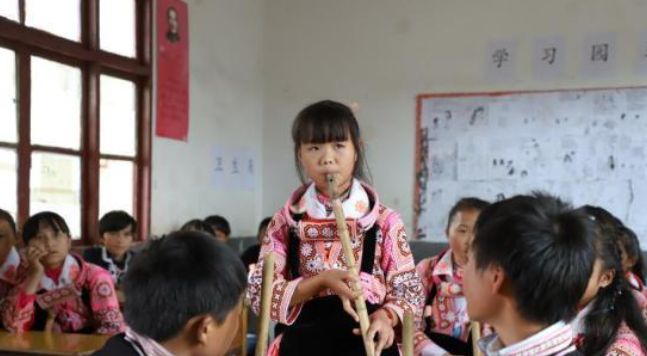 Yang Meifen, a student of the interest class, is playing the three-eyed flute.
Huadong Primary School students are taking classes in the "Three Eyes Xiao" interest class.
Interest class students Yang Xiaoyan (left) communicate with Yang Fuqing.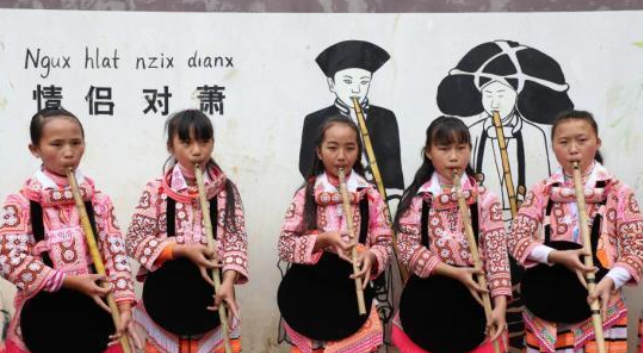 Five female classmates played against the background wall of the school's three-eyed flute.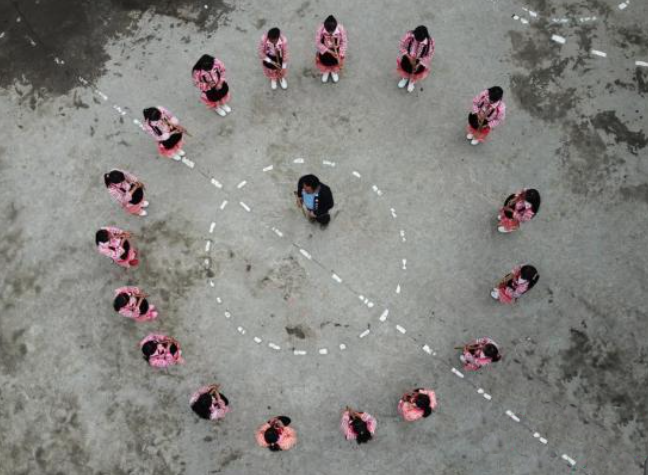 Students from the aerial photography interest class formed a circle and played the three-eyed flute on the playground.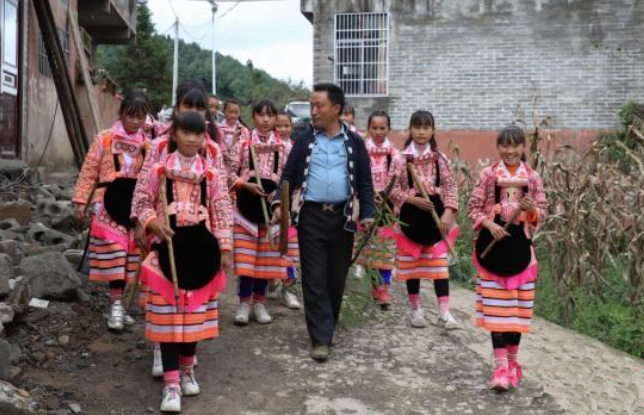 After the production practice class, Yang Ming (middle) walked back to school with the students.