For a new huqin, first of all, you need to know what its texture is, how hard the harp is, how soft and hard the barrel is, how thick the snake skin is, what color it is, how tightly it is covered, and so on. After you are familiar with these, you can carry out correct training, and you can avoid the improper cultivation of the huqin due to the wrong method, or even damage the huqin, which will not achieve the desired effect.
Before cultivating the huqin, it is necessary to determine its "temperament". For example, this huqin is suitable for playing high-profile doors, how much bow force it can take, and so on. Because every huqin can't bear any tune, although the strings can be set very high or very low, the sound can be pulled out, but if the tune is not suitable, the sound will not be good. How to know which tune a huqin is suitable for? First of all, it depends on its size. If the size is small, the snake skin is thick, and the cover is tight, of course, it is suitable for high-pitched doors; on the contrary, if the various parts of the huqin are large in size, The snakeskin is thin and loose, and this huqin is of course suitable for low-key doors.
After determining the high and low keys of the huqin, it is necessary to carry out experiments, practice the long keys little by little, listen carefully, listen to which keys sound the best, and this huqin is suitable for which keys. When it comes to bow strength, such meticulous tests should also be carried out, and the bow strength should be increased little by little. When the sound is full and pure, this huqin is suitable for which bow strength to play.
Yang Baozhong plays "The Empty City" Xipi Three Eyes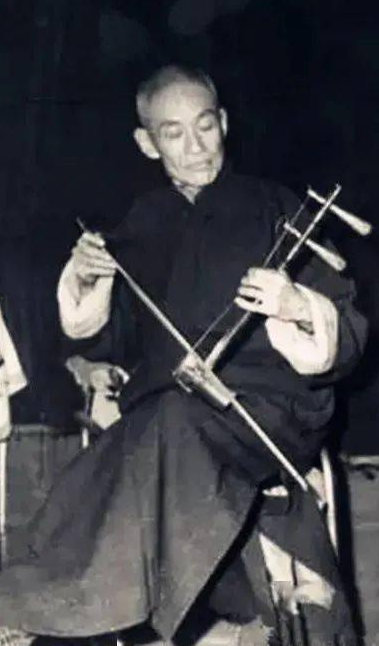 After such experiments, I have a more accurate and detailed understanding of a new huqin. Therefore, according to these circumstances, the huqin should be cultivated and practiced. In every practice or performance, it is best to set the key that is more suitable for this huqin, and not to go up and down suddenly, as it is not good for the huqin.
The same is true in the mastery of bow strength. For example, this huqin can eat ten pounds of bow strength (this is just an example, bow strength cannot be measured by two pounds), and every time you practice, you must use ten pounds to carry the bow. Don't use eight pounds, and don't use twelve pounds. After a period of training, this huqin has formed a relatively regular adaptation habit for this kind of tuning and bowing force, etc., and the sound quality will gradually become pure and round with the growth of time.
The general new huqin, or the old huqin with the new snake skin, has a violent temperament and is prone to make noise or has a stiff pronunciation. At one stage, its violence can be removed.
A huqin is best reserved for one person. Because one person has one hand strength and one person has one drawing method, if a huqin is fixed for a long time and used by one person, it will become accustomed to this drawing method and this bowing force. If Zhang Mou pulls it today and Li Mou pulls it tomorrow, it will destroy the habit of huqin pronunciation, and it will never make a satisfactory sound.
"Yang Baosen Memorial Collection"