Glory bows before me(guqin sheet music)
Organized by 棠舟 on 2022-11-06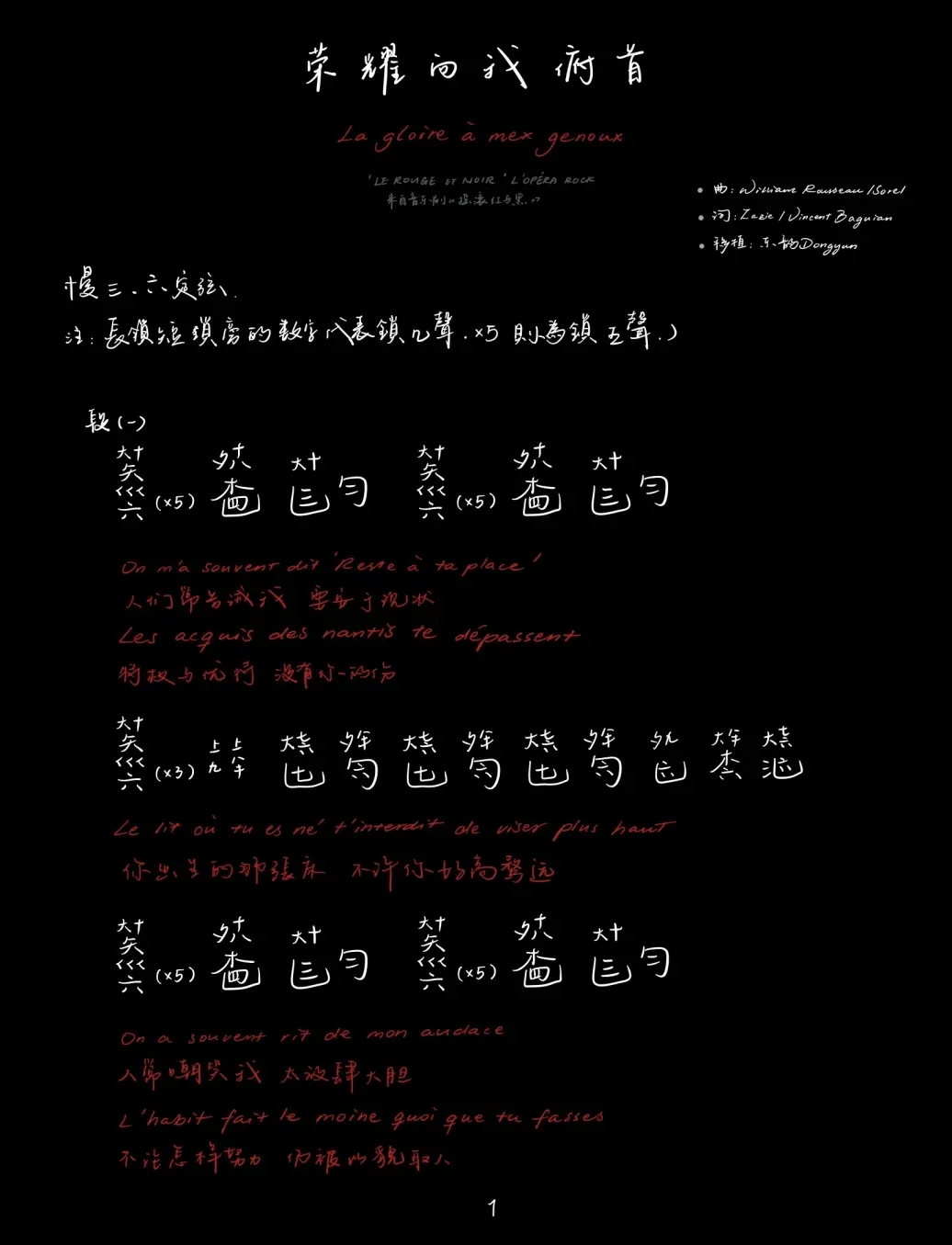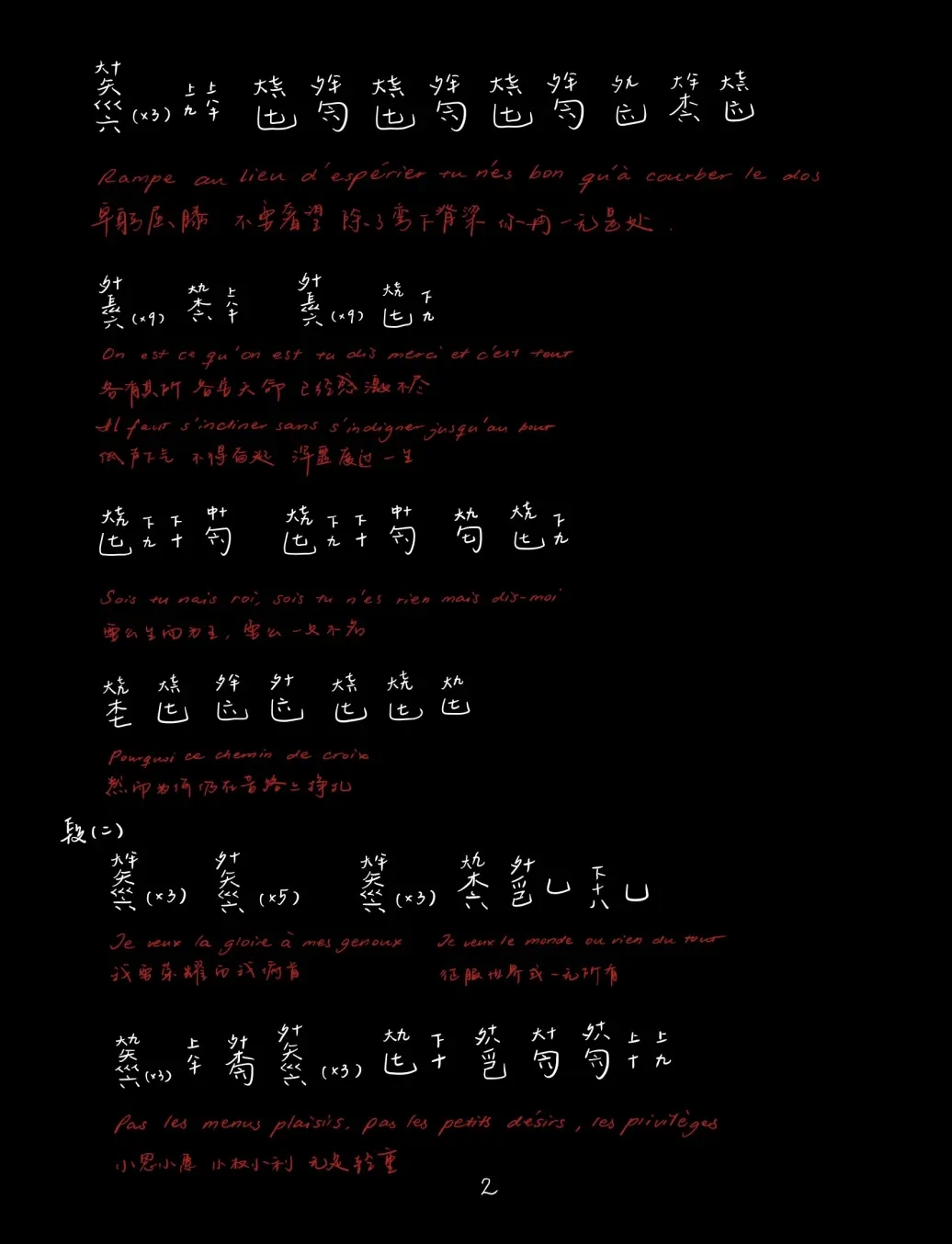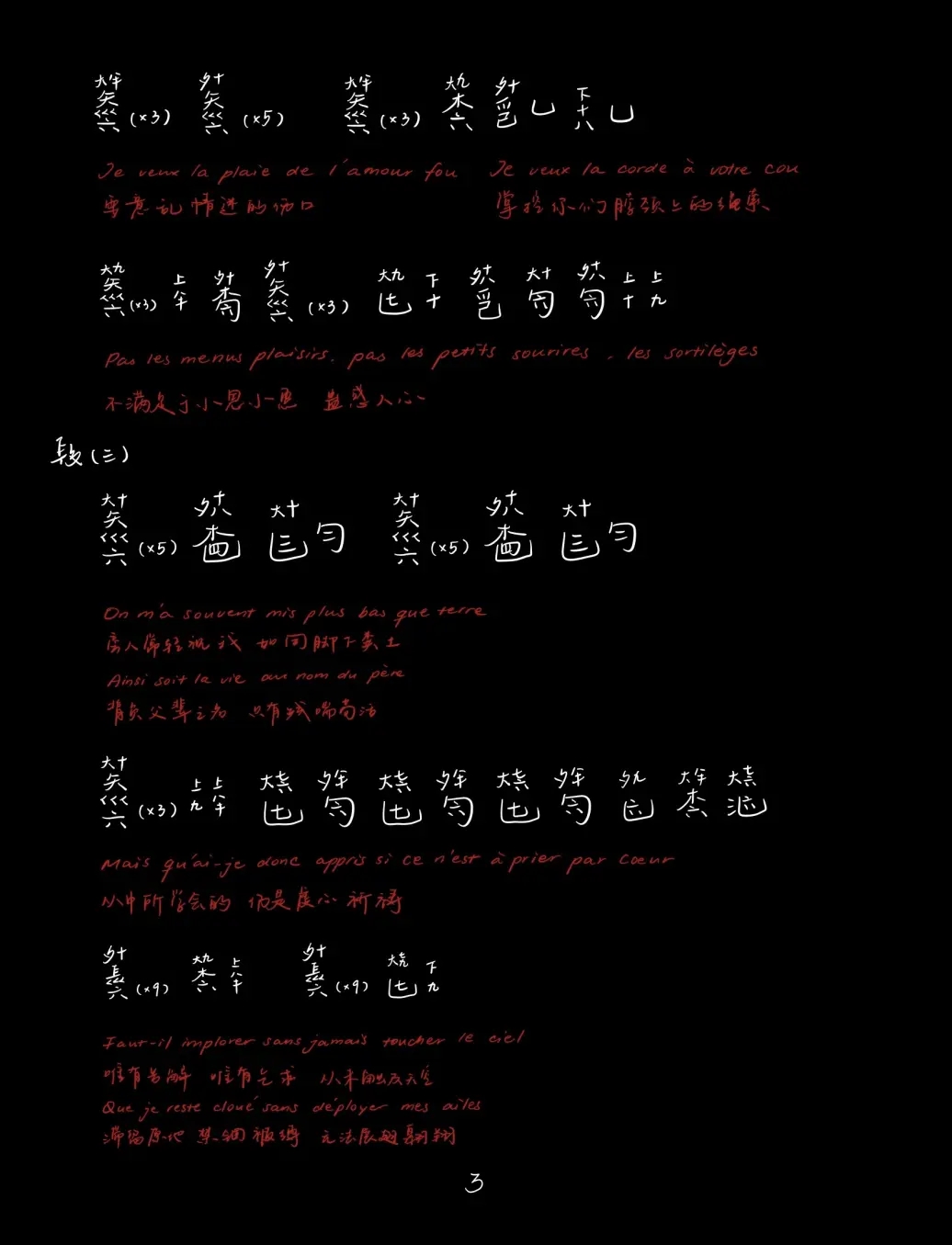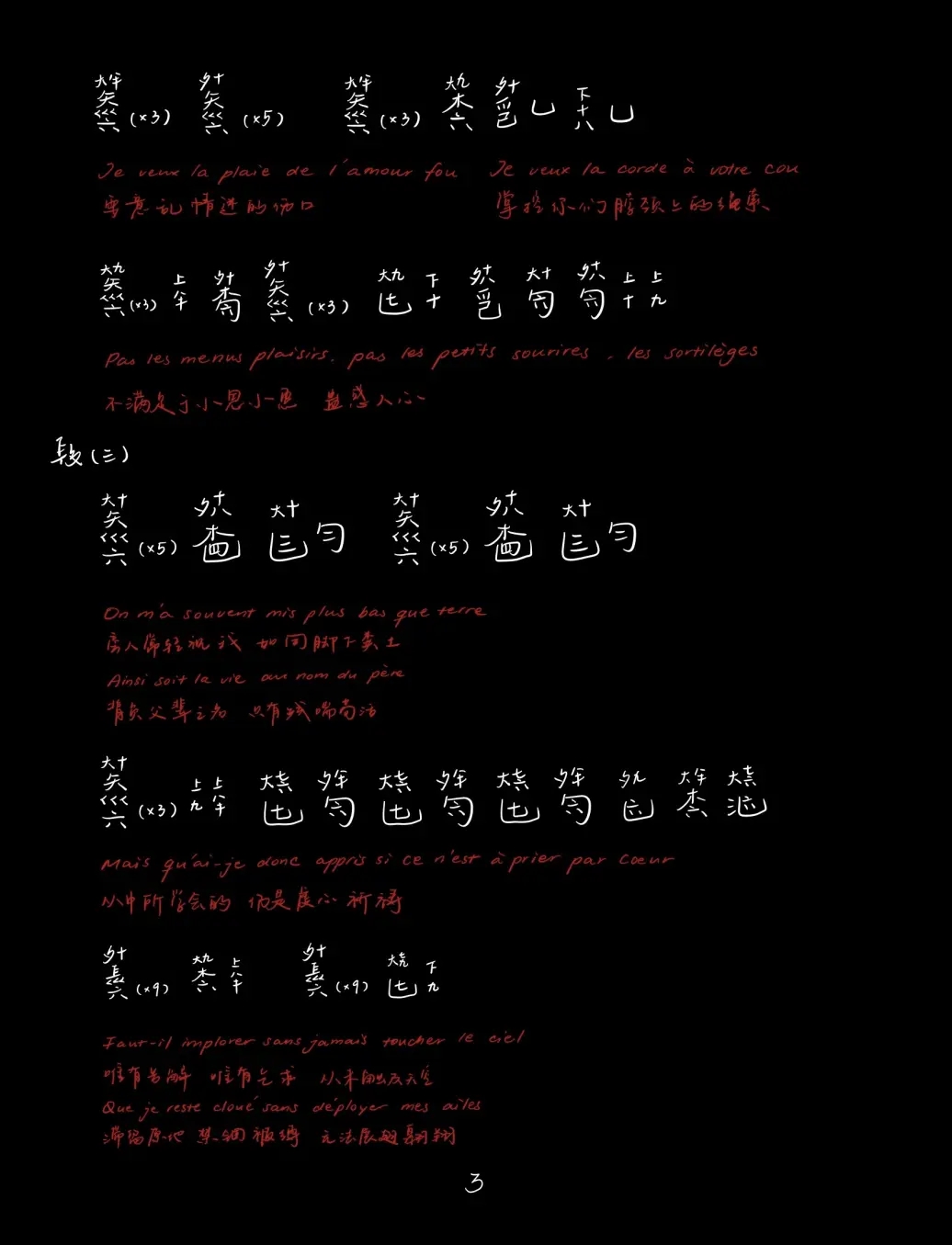 Glory bows before me is organized by 棠舟 on 2022-11-06,You can use Guqin to play; Through the music score provided by us, you will be able to master it skillfully and become a member of everyone.
French musical "Rock and Roll Red and Black" interludes "Glory bow to me", Guqin minus the word spectrum produced by Dong Yun.
Involving the artist
Dongyun Dongyun is an up master in the music area of station B. He currently has a total of 75,000 fans. His videos are mainly guqin performances, and the video content is rich in TV dramas, radio dramas, anime episodes, popular music, ancient songs, etc. Guqin-like minus character notation.
read >>
Involving musical instruments
Guqin (pinyin: Gǔ Qín) is a traditional Chinese musical instrument with a history of at least 3,500 years. Guqin is also known as Yaoqin, Yuqin and Seven-stringed Qin. The guqin has 13 emblems that mark the rhythm, and is also a ritual and musical instrument. It belongs to the silk in the octave. Guqin has a wide range, deep timbre and long aftertone.
Involved portfolio
News
Organized by 岚玖 on 2023-03-02
Walking on the clean road in Luzhuang Village, Huairou Town, Huairou District, Beijing, you will hear the fresh tone and long lingering sound of ancient qin music into your ears. It is really touching your heart. Immersed in the quiet far away from the hustle and bustle of the downtown, people feel relaxed and happy and linger.
read >>
Organized by 晚荣 on 2023-02-22
More than 100 guests who love Guqin art and Chinese culture attended a cultural salon event titled "The Beauty of Guqin Music" held at the China Cultural Center in Berlin on the evening of 15th.
read >>
Organized by 一杯清酒 on 2023-02-08
On the eve of the Lantern Festival, the special lecture of "No Ancient and Present -- The Intangible Cultural Heritage Welcoming the New Year Guqin Culture" was held by Zhoukou Culture, Radio, Film and Tourism Bureau and organized by Zhoukou Intangible Cultural Heritage Protection Center to reproduce the historic scene of Guqin buried deep in the long river of Chinese civilization.
read >>
Organized by 小小瞬 on 2023-02-08
Sponsored by Fuzhou Guqin Association and Fuzhou Wenchangli Cultural Tourism Development Co., LTD., and organized by Fuzhou Zhiyue Culture Media Co., LTD., the Guqin concert "Guqin Run Fuzhou" was played leisurely in Wenchangli Theater on the eve of the Lantern Festival.
read >>
Organized by 一杯清酒 on 2023-02-01
Step into Wuhan East Lake Dali village, filar silk continuously harp, sometimes crisp, sometimes vigorous. In an ancient courtyard named "Nantianfang", the host Ruan Yanjun plays the piano and sings while the guests sit around the stove, listening to the piano and drinking tea.
read >>
Guess you like