The experience that music brings to people is very strange. Suddenly, a simple melody brings people into it, whether it is sadness, or joy, or passion, or beauty, as if I suddenly entered a very subtle world, free. Wandering in it, can not extricate themselves.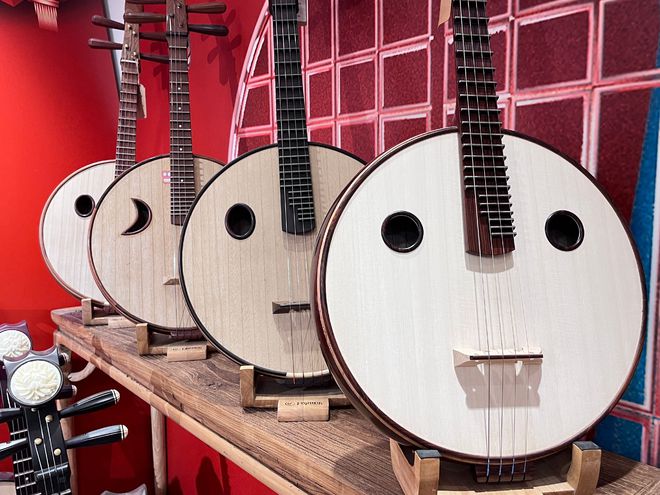 When playing Zhongruan, I occasionally enter such a state, which is very subtle, uncontrollable, and impossible to explain, but it is real, I feel that I can hear something special, think of something special, and I don't need to look at it at all. Sheet music, I suddenly knew how to play it, how to express my feelings, and I enjoyed it very much. And it is very strange that once this feeling stops and repeats it again, it is difficult to enter this state again, and it is difficult to experience this feeling.
We call this feeling Zhongruan's playing pleasure, which is a rare feeling. No matter how skilled you are, if you don't have this feeling, it's like a machine. Once you have this kind of pleasure in playing, you've played it wrong, and it feels as sweet as eating honey. When the pleasure of playing occurs, it is as if you can control everything. Everything, including rhythm, playing style, emotion, charm, and artistic conception, can be completely controlled by yourself, and you can do whatever you want. Just like a poem written by Su Shi: "If you want to compare the West Lake to the West, it is always appropriate to wear heavy makeup and light makeup". It's easy to play no matter what.
Of course, Zhongruan's playing pleasure does not appear out of thin air, it is based on constant practice. Just as famous players are often able to immerse themselves in their playing, it is difficult for ordinary people. Because this is after the level reaches a certain height, the feeling is easy to appear.