The big drum is composed of drum body, drum skin, drum ring, drum card and drum drum.
Drum material, drum body: In the early days, there were various products such as gold (metal), jade, wood, and stone. Until modern times, it has mostly been made of wood and cattle, horse, pig skins, etc. The ones made of metal are called "zhenggu", those made of stone are called "stone drums", and those made of animal skins are called "skin drums". Drum hoops and drum cards: mostly made of aluminum alloy. Drum drum: A short and thick wooden drum, one end is wrapped with leather strips, cloth or tape felt, and it is spherical.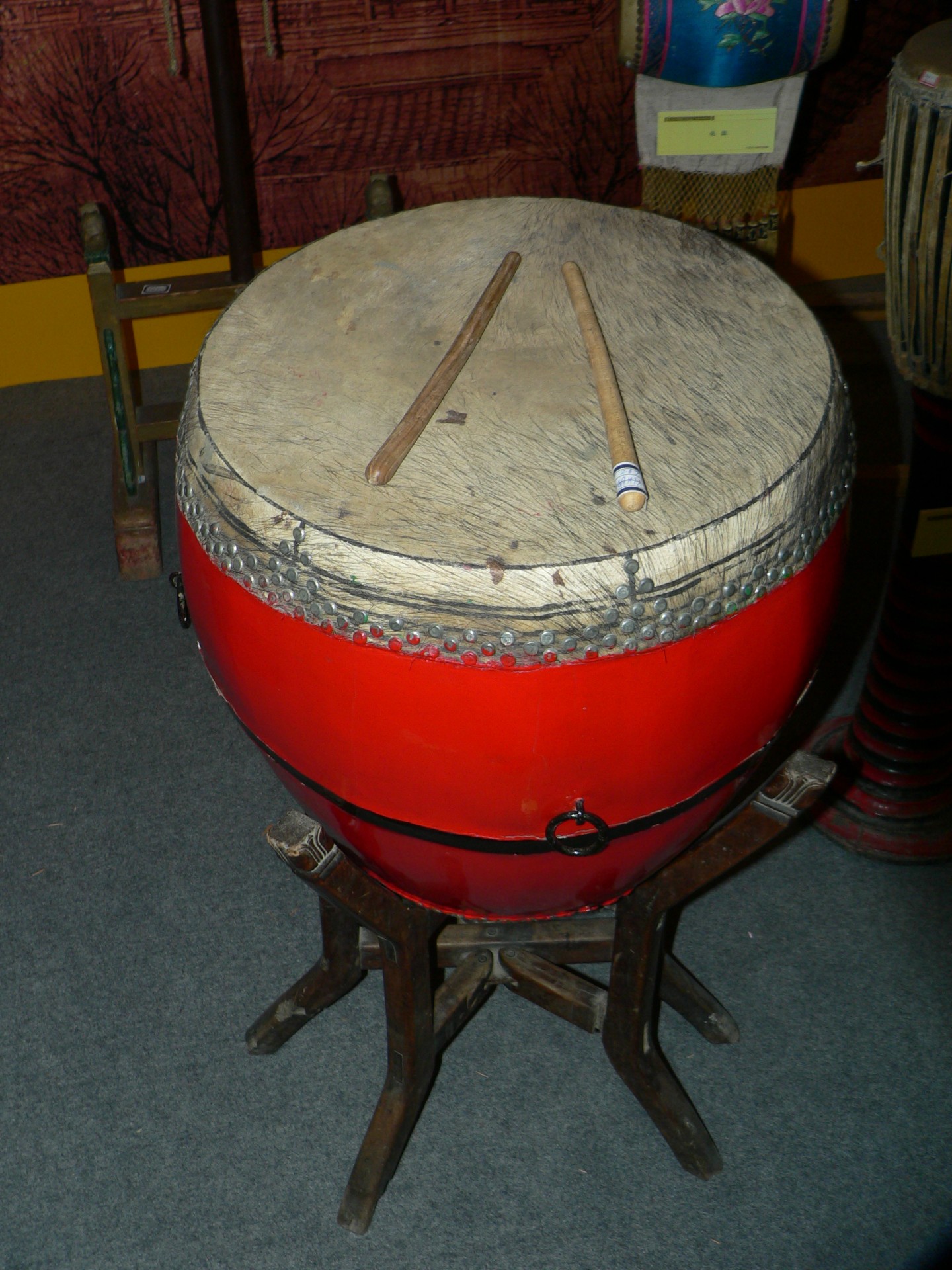 The drums used in Buddhist temples in modern times are mostly short barrels, and most of the large drums are hung in the drum tower or under the eaves of the Daxiong Hall. Small and medium-sized drums are equipped with hanging bells, which are placed on the drum stand for the purpose of chanting and chanting. The tambourine is used for percussion when it is out of position.
The bass drum is a double-faced musical instrument with no fixed pitch, but it can control the intensity of pronunciation. Use the drum to strike the pronunciation, and express different musical emotions with the change of the force. Its timbre is deep, loud, and powerful, perfect for imitating the sound of thunder and cannon.
The modern bass drum originated in ancient Turkey, so it is also called the snare drum, and was introduced to Europe in the Middle Ages. It is the most important percussion instrument in military bands, orchestras and symphony bands. It hardly plays solo, but is an accompaniment instrument that participates in ensemble or foils the harmony of the band, but the status of the bass drum is very important, it not only enriches the bass part of the band , plump, and it brings a sense of momentum to the whole band, adding vitality.