There is such an art troupe in Jinan, which gathers a group of like-minded people. They use songs as chapters and instrumental music as songs, showing the charm of music and dance. In the first phase of the "Duan Shang Culture Festival" of the "Shuyu Civilian Cup", Liu Kui of the Quan Yun Tenghui Art Troupe played a "Bang Yun" with Shandong characteristics with Sheng, and the melodious tune was spit and breathed.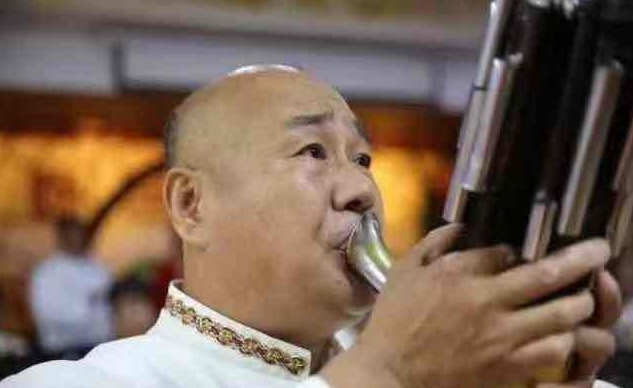 "After I saw the news about the collection of works for the 'Duanshang Cultural Festival', I immediately contacted the group members and selected different types of works to upload and participate." According to Qiao Jichun, head of the Quanyun Tenghui Art Troupe, Quanyun Tenghui The art troupe is a social organization that integrates vocal music and folk bands. The artistic quality and performance ability of the members are very good in the city. "We often participate in social welfare performances, such as cooperating with the Jinan Cultural Center to carry out cultural performances in the countryside, and participating in cultural performances in festivals such as the Spring Festival." Qiao Jichun said that they have accumulated a lot of stage experience through many performances. Team members are taken seriously.
"Our team has rehearsed many programs, which can be adapted or created according to the requirements of the event. We will also organize, prepare and rehearse in advance." Qiao Jichun said that in each performance, the members of the folk band of Quanyun Tenghui Art Troupe , with the pipa, erhu, dulcimer, sheng, flute and other national musical instruments, to interpret the charm of traditional Chinese music culture. Fingertips plucked, drummed and played the sheng, interpreting the colors and lines of folk music works.
With one breath and one breath, Sheng played a melodious movement. "This is an original work, which I completed together with members Jiao Jiefeng and Huang Shengxiang." Liu Kui, a sheng player of Quanyun Tenghui Art Troupe, introduced that the sheng solo piece "Bang Yun" was created based on the music of Shandong Bangzi. adapted. Sheng has a high degree of similarity with Shandong bangzi tunes. The high-pitched area is impassioned, the mid-range is soft and warm, and the low-frequency area is deep and deep. According to the pedigree of Sheng performance and the mood of expression, it integrates Shandong bangzi to show unique music with Shandong flavor in the performance.
"It can be said that Sheng has always accompanied me in my life. I have practiced learning Sheng since I was a child. It has been nearly 50 years since I was a child." Liu Kui said. Sheng Yue is more elegant and has a soft sound quality, but it is difficult to play and requires accurate mouth shape and basic fingering to control. "The skills I usually practice include single spit, double spit, triple spit, tongue swipe, slap tongue, swipe tongue, etc., as well as self-created skills to bounce tongue." Liu Kui introduced that in the playing skills of sheng instruments, not only Learn to adjust your breathing and breathing. Also pay attention to the coordination of breath and fingering.
The melodious Sheng Song can always bring people endless reverie. "I am very excited that this work can be shown in the first cultural festival." Liu Kui said. "I really enjoy the feeling of being immersed in the music. When I play together with the teammates of Jinan Quanyun Tenghuimin Band, the mood is different." Liu Kui said that each national musical instrument has its own uniqueness, and they play together. The wonderful music, I hope to have the opportunity to bring you more wonderful performances.