good day (huqin)(huqin sheet music)
Organized by 愛 on 2022-05-25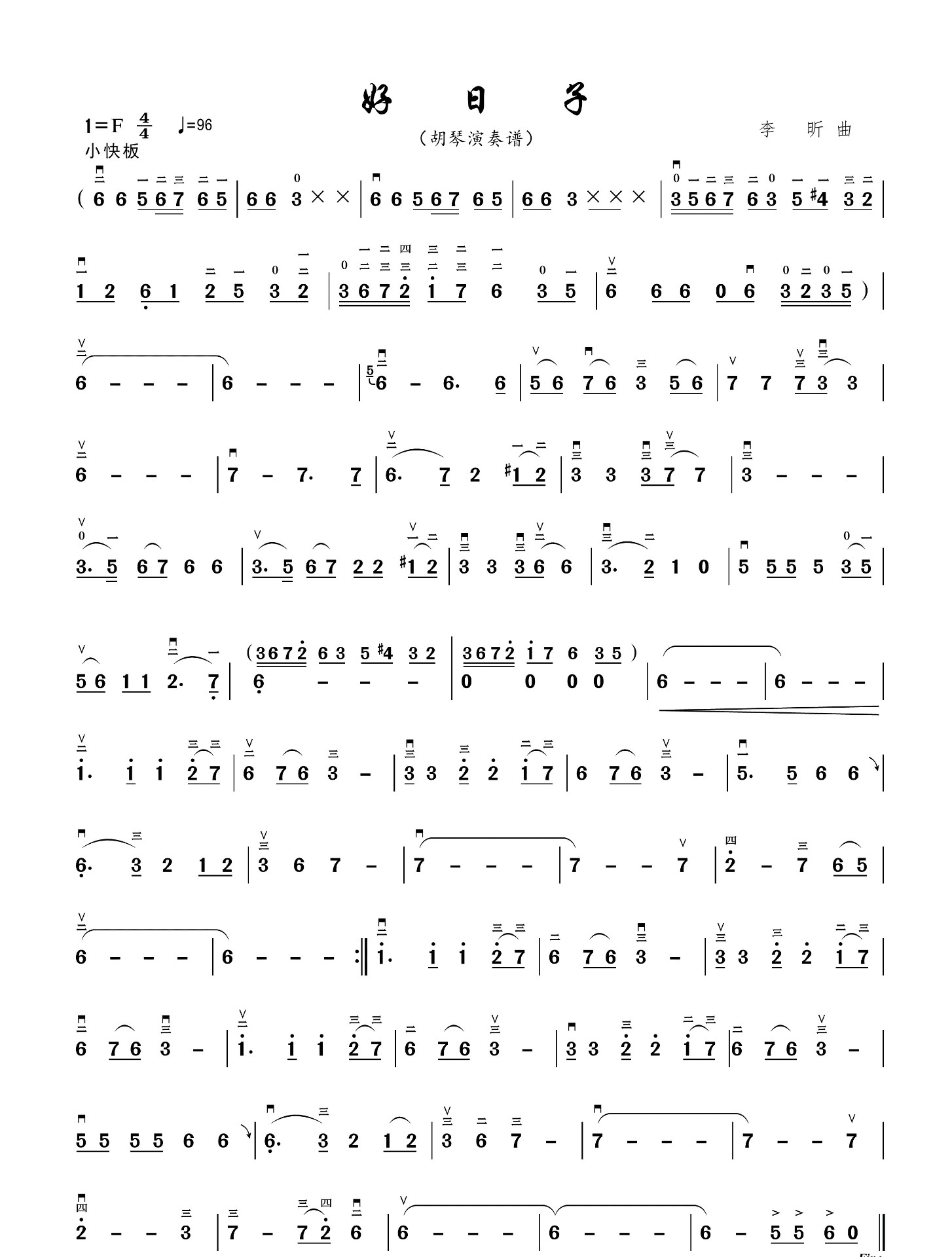 good day (huqin) is organized by 愛 on 2022-05-25,You can use Hu Qin to play; Through the music score provided by us, you will be able to master it skillfully and become a member of everyone.
The rhythm of the song "Good Days" is relatively lively. This song truly reflects the joy and joy of the common people in the face of the ever-changing and beautiful life.
Involving musical instruments
It is popular all over the Inner Mongolia Autonomous Region, especially in Horqin and Zhaowuda League in the east.
News
Organized by 雾凇 on 2022-12-15
The 28th "Autumn of Chengdu" Chengdu International Music Season "String Charm West Shu" He Chaobo's works and Hu Qin special concert was played in Chengdu City Concert Hall on the evening of 13th.
read >>
Organized by 一口泡芙 on 2022-11-10
On November 3, the "Bow-Chords of Huqin -- A Concert of Huqin Masters", planned by the Professional Committee of Huqin, was staged at the Concert Hall of the National Center for the Performing Arts. With more than ten classical pieces, it recalled the century-old development of Huqin, presenting a new pattern and atmosphere of the new era.
read >>
Organized by 黑猫不是喵 on 2022-10-27
The Professional Committee of Hu Qin specially planned and launched the "Bow String Chanting Chinese Chapter - A Gathering Concert of Hu Qin Masters", which will be held in the Concert Hall of the National Grand Theater on November 3.
read >>
Organized by 氯化钠 on 2022-07-21
In order to promote national music and inherit Huqin culture, on July 18, 2022, the inaugural meeting of Qingdao North District Huqin Association was grandly held in the multi-functional hall on the fifth floor of Xingye Building, and all members of the association attended the meeting.
read >>
Organized by 雨童 on 2022-06-15
Folk drum artists have a saying: Dou Mi suona, Dan Mi Huqin. That is to say, if you learn to play the suona, you can master it after eating a bucket of rice, and if you learn to play the huqin, you need to eat a load of rice. It shows that learning to play the huqin is not achieved overnight, it takes a lot of effort.
read >>
Guess you like