In the spring of March, in a small courtyard in Xiaozhanying Village, Jinyuan District, Taiyuan City, Shanxi Province, gongs and drums were heard. "Pay attention to the rhythm, slow down, don't rush..." As the captain, Niu Gaixian was in command of a women's gong and drum team.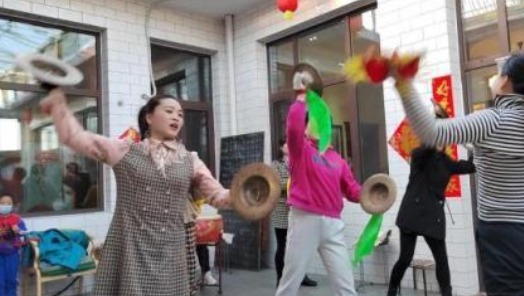 The 56-year-old Niu Gaixian is the deputy secretary general of the Shanxi Provincial Gong and Drum Association and also serves as the captain of the Xiaozhanying Village art team. At the same time, she is also the municipal inheritor of the national intangible cultural heritage project "Taiyuan Gong and Drum".
A Shanxi folk song goes: "Jiangzhou drums, majestic gongs, Taiyuan gongs and drums play big cymbals". Taiyuan gongs and drums originated in Jinyuan and have a history of thousands of years. They were selected into the third batch of national intangible cultural heritage lists. Taiyuan gongs and drums are famous at home and abroad for their excellent cymbal skills.
As a representative of Taiyuan gongs and drums, the biggest feature of Jinyuan gongs and drums lies in their mutual confrontation. This kind of confrontation is like a confrontation between two armies. The scene is majestic, majestic, and the rhythm is cheerful and warm.
Niu Gaixian, who loved literature and art since he was a child, listened to Jinyuan gongs and drums. In 2003, the women's gong and drum team consisted of only seven members. Today, there are more than 80 people in the team, the average age is 47 years old, and young fans account for 30%.
At the first "Jinzhiyuan" cultural tourism promotion week, as the opening performance, the 1,000-strong women's gong and drum team established by Niu Gaixian became an instant hit. "People say that they never thought that women can beat gongs and drums to a level of perfection and freedom." Niu Gaixian introduced that over the years, the women's gong and drum team has performed thousands of times, won nearly 30 honors, went to a bigger stage, and even went abroad.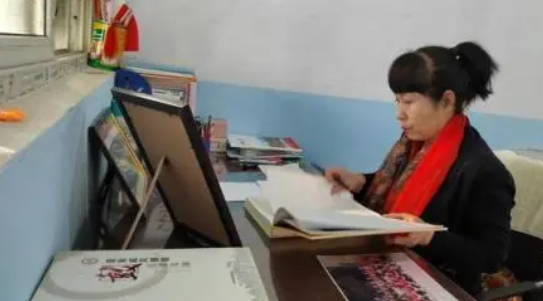 Under the organization of Shanxi Provincial Gong and Drum Association, Niu Gaixian once took his team members to Egypt to participate in the 6th International Drum Festival. They performed a few authentic Taiyuan gongs and drums live, the response was strong and the applause was endless. Speaking of the situation at that time, Niu Gaixian is still fresh in his memory.
Since then, Niu Gaixian has become more and more fond of and studied gong and drum skills and cultural heritage. She has composed and created 8 songs successively, including "Mulan Fu", which shows the unique charm of women, "Tang Wang Expedition" based on Kuching Yang Culture, and traditional folk songs "Dog Biting" and "Zodiac Spring" Wait.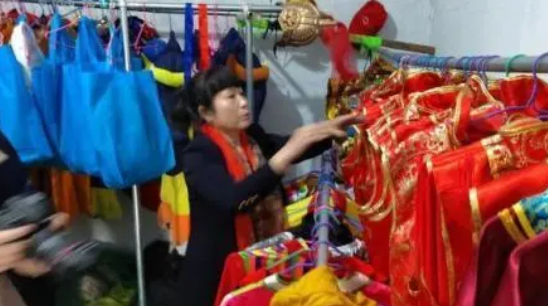 From the stove to the stage, she led the women to earn performance fees while learning skills. "Rural women are not only able to cook and look after their children, but they can also use their skills and unique charm to live out their wonderful lives."
Yang Qiuxiang from Yaocun Township has turned literary hobbies into careers. The women's gong and drum troupe she is in has gone to Shenzhen and Beijing to perform. Now, seeing the market demand, Yang Qiuxiang has set up a wedding company based on the gong and drum team to bring job opportunities to women in the village.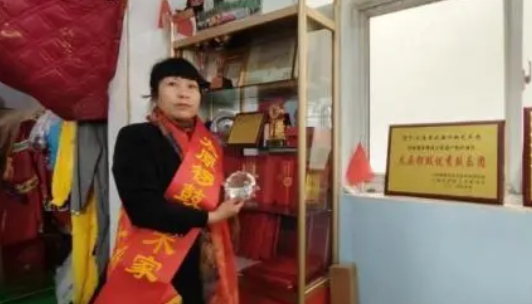 Rural revitalization, culture first. In Jinyuan District, more than 2,000 women and 30 gong and drum teams are active in urban and rural fields all year round. The gongs and drums are beaten, the Yangko is twisted, and the income is improved, showing the new style of rural women in the new era, radiating a new atmosphere of rural culture and civilization, and depicting a new picture of rural revitalization.