Dutar's voice should be smaller; Dongbra's playing is playing and picking, generally playing for rebeating, picking for tapping, and Dutar playing or picking or picking, or picking or sweeping; The handle is longer; Dongbra is of Kazakh ethnicity, and Dutar is of Uyghur ethnicity.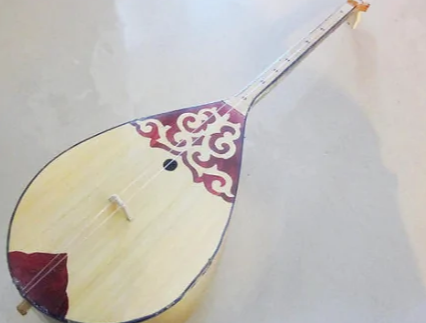 different shapes
Dongbula: The piano bar is slender, and the speakers are scoop-shaped and flat.
Dutar: The shape is like a large water scoop with a long handle, which is composed of a sound box, a headstock, a piano rod, a peg, a bridge and a string.
different tones
Dongbra: The sound of the piano is louder than that of Dutar.
Dutar: The sound of the piano is low.
Play differently
Dongbra: The basic method of playing is to play and pick. Generally, play is used for rebeating, and picking is used for tapping.
Dutar: When playing, the five fingers of the right hand are used together, and one is indispensable, either plucking or picking, or picking or sweeping.
uneven distribution
Dongbra: It is a traditional plucked instrument of the Kazakh people in North and Central Asia.
Dutar: It is a traditional stringed instrument loved by the Uyghurs in Xinjiang.
different uses
Dongbra: suitable for playing some fast and unrestrained tunes.
Dutar: Music can be played with an accompaniment instrument, and it can also be displayed as a beautiful ornate handicraft.