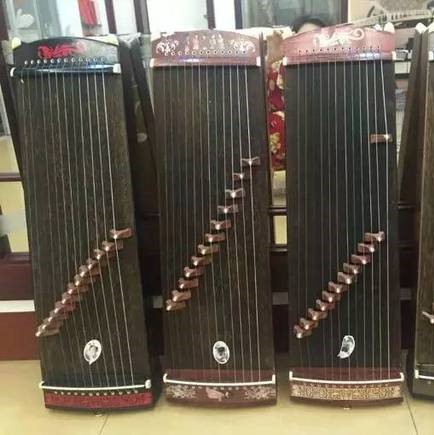 Han Xiaozheng is a small guzheng musical instrument developed and manufactured by Mr. Shi Jian, who graduated from Nanjing University of the Arts with a master's degree in Guzheng, and Gao Tu, a master of Dunhuang.
The Han Xiaozheng is mainly composed of two patterns. One is the head of the zheng, which means the belly belt of the officials, and the tail of the zheng, which means the emperor of the Han Dynasty.
The head of the Han Xiaozheng adopts the flip-down model, which saves more space than the head of the 21-string guzheng. The total length of the Han Xiaozheng is about 70 cm, the width of the head is about 22 cm, and the width of the tail is about 19 cm. About 13 cm in height, its zheng bag is designed to be carried by hand or carried on both shoulders. In addition, it is equipped with a learning lesson plan sheet music. Its sound range is from 1 point 6 to 2 points 1 to high tone in D, and it can play various beautiful melodies.
Pinyin:

Hàn xiǎo zhēng

category:

plucked instruments
reference materials and contributors
overview of other similar instruments