On August 6, Wang Xiaochen's special guzheng symphony concert was successfully staged in Shandong Provincial Grand Theatre. The concert was organized by Shandong Performance Co., LTD., Shandong Zhongyan Culture Communication Co., LTD., and China Oriental Symphony Orchestra was specially invited to perform together.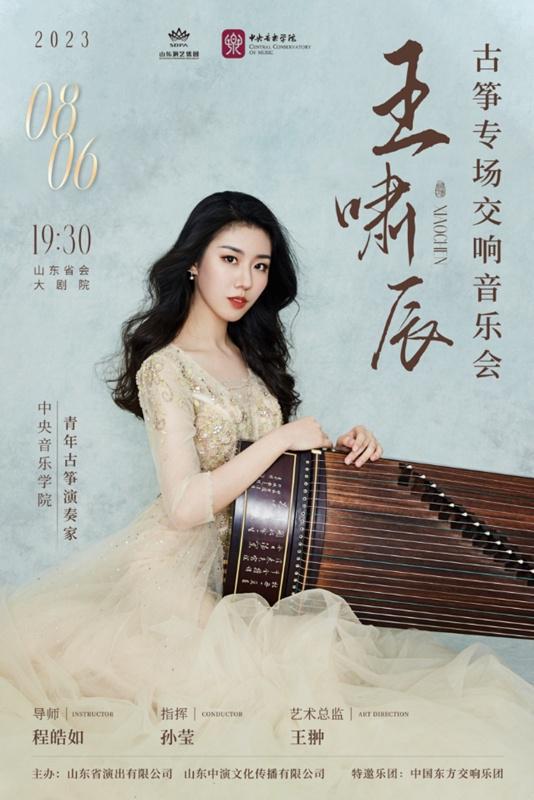 The concert takes the guzheng solo, ensemble and other forms of performance. At the same time, the China Oriental Symphony Orchestra and the famous French conductor Sun Ying were invited to participate in the performance, demonstrating the perfect combination of Chinese folk instruments and western instruments. The concert featured classic zheng music works of different styles. Under the interpretation of Wang Xiaochen, it brought a feast of Chinese folk music to the audience.
In the first half of the concert, young player Wang Xiaochen accompanied by Yan Qianrong, Liu Zijian, Li Ruochen, Qiu Dingyi, Zhu Zeyang, Shiller Yang, Ji Zhongxuan, Zhai Shuchang, Li Zhongyan, Wang Zhi, Liu Xin and many other musicians played four works such as "The Traveler", "High Mountain and Flowing Water", "Cordyceps" and "Cold Ying Qing". Among them, Cold Shadow Qing is a guzheng and string four works created by young composer Liu Zhibing of the Central Conservatory of Music at the beginning of 2022 in response to the invitation of Wang Xiaochen, hoping to explore the "masculine" side of the guzheng with this piece. In the same year, Wang Xiaochen took this new work to participate in the first national "Guoyun Cup" national instrumental music art exhibition, and won the highest award of "Star of Folk Music". The concert was also the first time the work was performed in public.
In the second half of the concert, Sun Ying and Wang Xiaochen were invited to perform together, respectively, playing "Yun Shang Suit", "Nine children Capriccio" and "So" three tracks.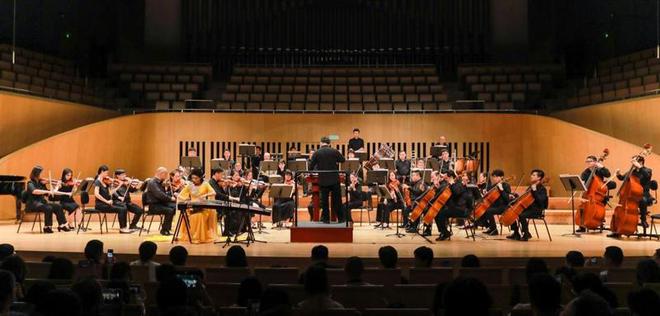 After the performance, Cheng Haoru, a famous guzheng player, a guzheng professional teacher of the Central Conservatory of Music, and the first guzheng doctor in China, spoke highly of the concert and sent sincere wishes for Wang Xiaochen's future career.
The whole concert was wonderful and climactic. The performers' perfect performance brought the audience both visual and auditory enjoyment, and their performance made people feel the charm of music.