Liuyang River (Pipa)(pipa sheet music)
Organized by chen on 2022-06-05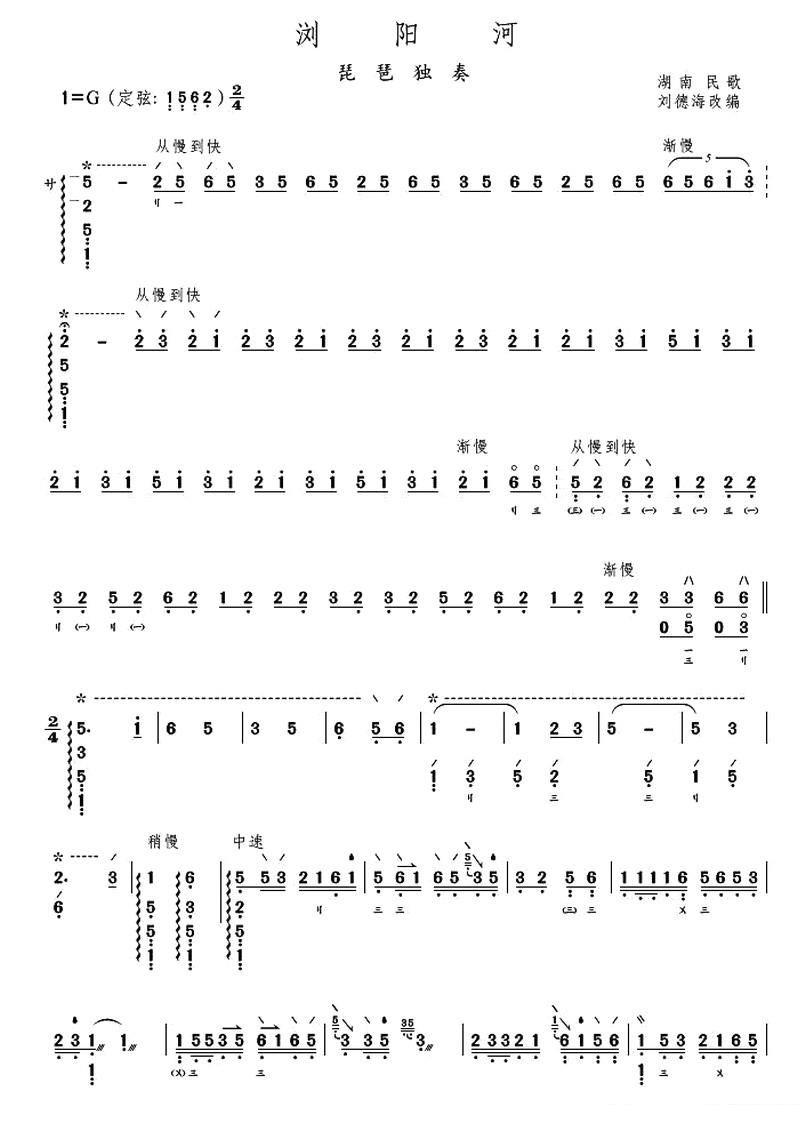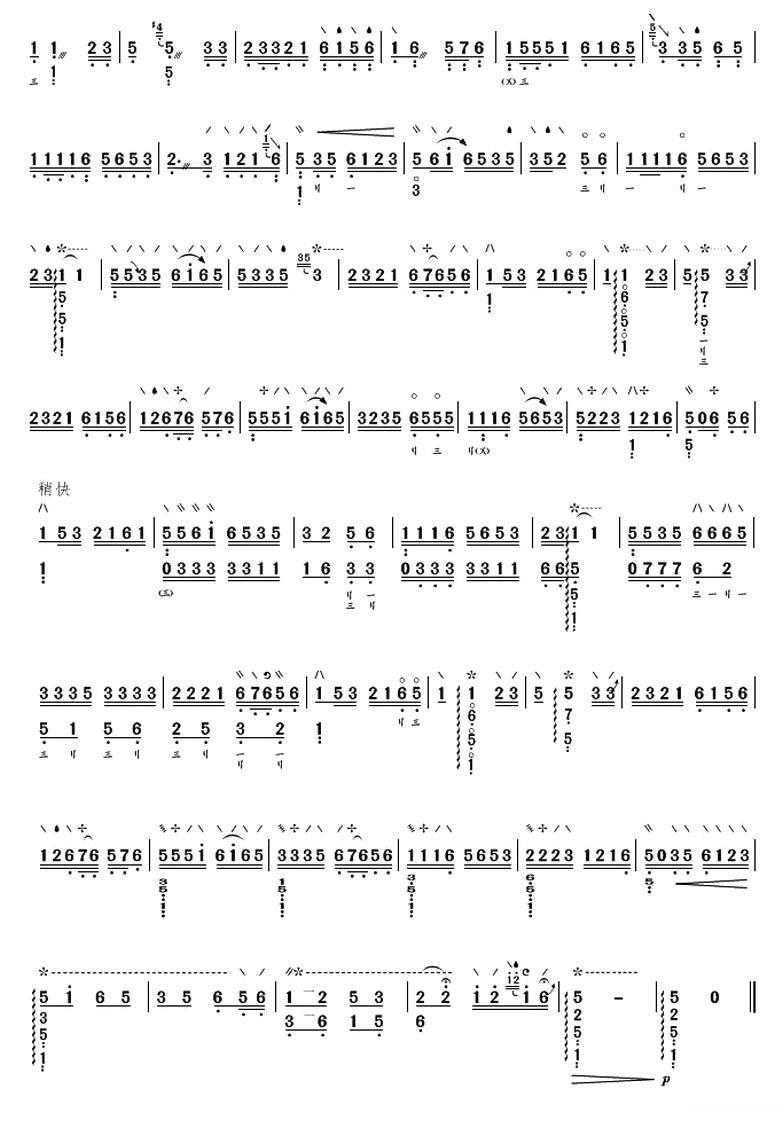 Liuyang River (Pipa) is organized by chen on 2022-06-05,You can use pipa to play; Through the music score provided by us, you will be able to master it skillfully and become a member of everyone.
"Liuyang River" is a Hunan folk song written by Xu Shuhua and composed by Zhu Liqi and Tang Biguang.
Involving musical instruments
Pipa (pinyin: pí pa), the first plucked instrument, is a traditional plucked instrument in East Asia, a plucked stringed musical instrument. Made of wood or bamboo, the speaker is half-pear-shaped and has four strings on the top. It was originally made of silk thread, but now it is mostly made of steel wire, steel rope and nylon.
News
Organized by 橘子猫 on 2023-10-23
The Pipa is graceful, the Konghou is graceful... Two representative Musical Instruments that blend Chinese and Western on the ancient Silk Road are also attracting attention in international musical instrument exhibitions today.
read >>
Organized by 赵锦辛 on 2023-10-07
Recently, the second Pipa Society Conference of Yunnan Musicians Association was held in Kunming Theater. After the meeting, two consecutive days of "music craftsmen come to co-education cloud music" expert exchange lectures began.
read >>
Organized by 风月呢喃 on 2023-08-24
On the afternoon of August 16, local time in Sydney, Australia, Jin Ye, a famous young Chinese pipa player, was invited by the University of Sydney, a world-renowned top university, to celebrate the "100th anniversary of international students and the University of Sydney" and presented his unique style pipa works to thousands of Australian audiences.
read >>
Organized by 苏肆 on 2023-08-14
On the evening of August 12th, the "Most Beautiful Time - Zhao Cong and Her Friends' Pipa Concert" was performed at Chongqing Grand Theater. Famous pipa performer and head of the Central Ethnic Orchestra, Zhao Cong, joined forces with renowned pianist Liu Xingchen and four outstanding young string performers from the "Rubik's Cube Ensemble" to bring a music feast that combines Chinese and Western elements to the audience.
read >>
Organized by 华夫饼 on 2023-07-27
On July 24, the 2023 Music of China Little Golden Bell - National Pipa Performance Opening Ceremony Concert was held in Zhenhai District, Ningbo City. Pipa performers such as Wu Yuxia, Yang Jing, and Zhou Tao waved their bows and drew strings, accompanied by the Ningbo Symphony Orchestra, and jointly presented a wonderful and colorful artistic feast to the audience.
read >>
Guess you like