my motherland part spectrum(bo sheet music)
Organized by 小小瞬 on 2022-03-08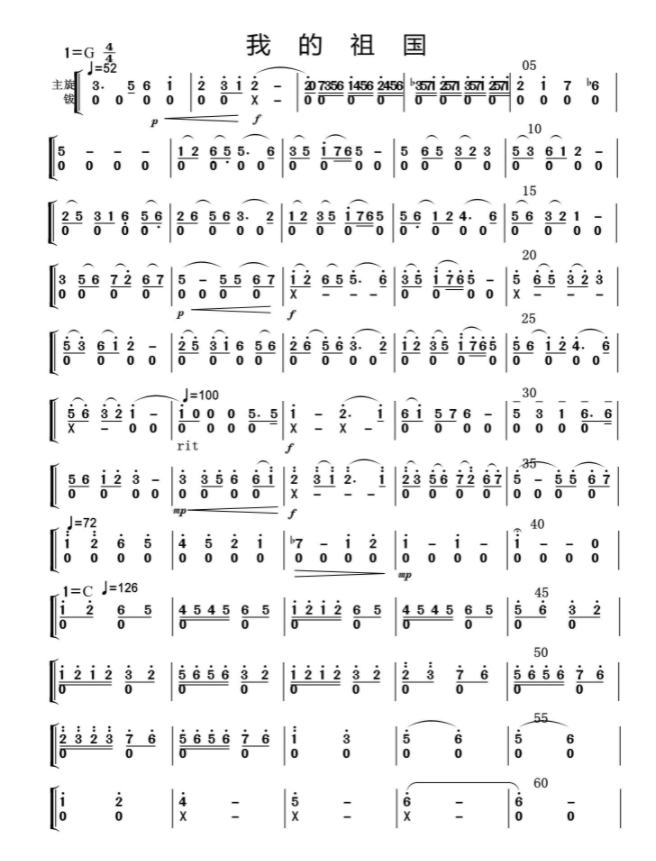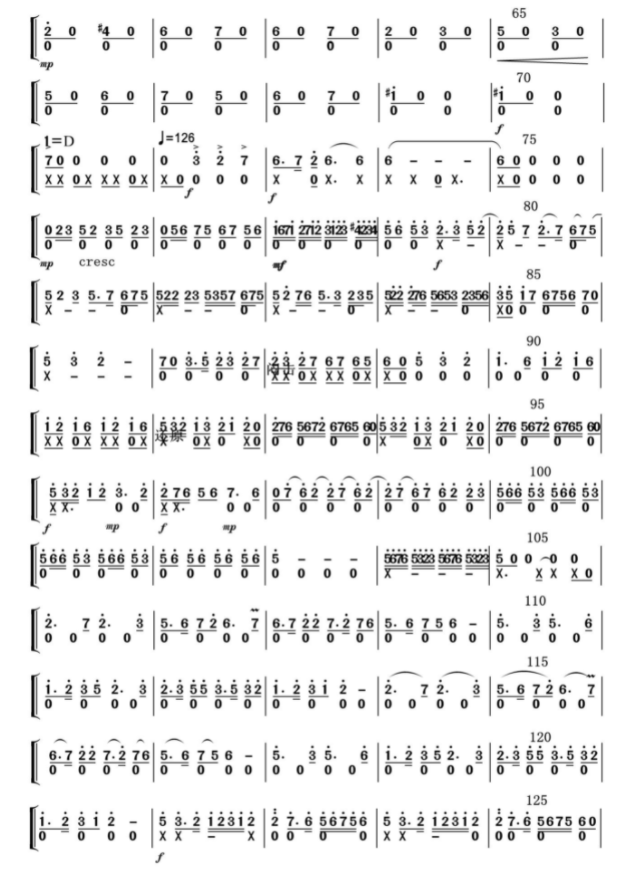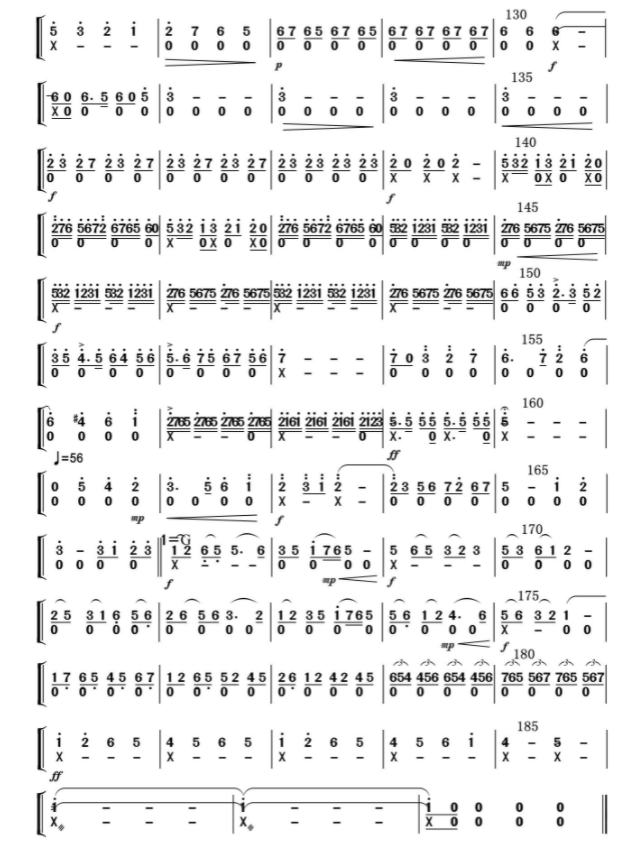 my motherland part spectrum is organized by 小小瞬 on 2022-03-08,You can use bo to play; Through the music score provided by us, you will be able to master it skillfully and become a member of everyone.
"My Motherland" deeply expresses the strong patriotism, and sings the infinite love and heroism of the volunteer soldiers for the motherland and hometown. The cymbal part of the score also contains the main melody.
Involving musical instruments
The cymbal (pinyin: Bó) is a percussion instrument with no fixed pitch. Bronze, with a bulge in the center, they are made of two round copper plates that strike each other. It is usually played together with gongs and drums to form a gong and drum team. Chinese cymbals also appear in Western music, but their size is usually less than 11 cm.
News
Organized by 拙 on 2022-06-23
In the ancient city of Shouzhou, many gong and drum teams are active, and gong and drum performances are held during the festivals.
read >>
Organized by 一杯清酒 on 2022-06-22
On June 18, the 2022 Xianfeng County Cultural and Natural Heritage Day and the Cultural and Ecological Protection Experimental Zone construction achievements publicity and display activities were held in the Tangya Tusi City Site Scenic Spot.
read >>
Organized by 雨童 on 2022-03-21
Bai folk instrumental music mainly includes sanxian music, suona wind and percussion music, cave scripture music, etc. In addition, there are also ancient music and tunes played by bamboo flute, mouth spring, wood leaf and so on.
read >>
Organized by 向日葵 on 2022-03-15
In March, another national event will bloom in Zhengzhou. The 2022 China Intangible Cultural Heritage Protection Annual Conference will be held in Zhengzhou from March 21 to 24.
read >>
Organized by 肖毅 on 2022-03-09
"Joke Tan" is a form of folk singing, which has the form of opera. Its performances are often interspersed in the middle of Meihu plays, appearing at the request of the audience.
read >>
Guess you like