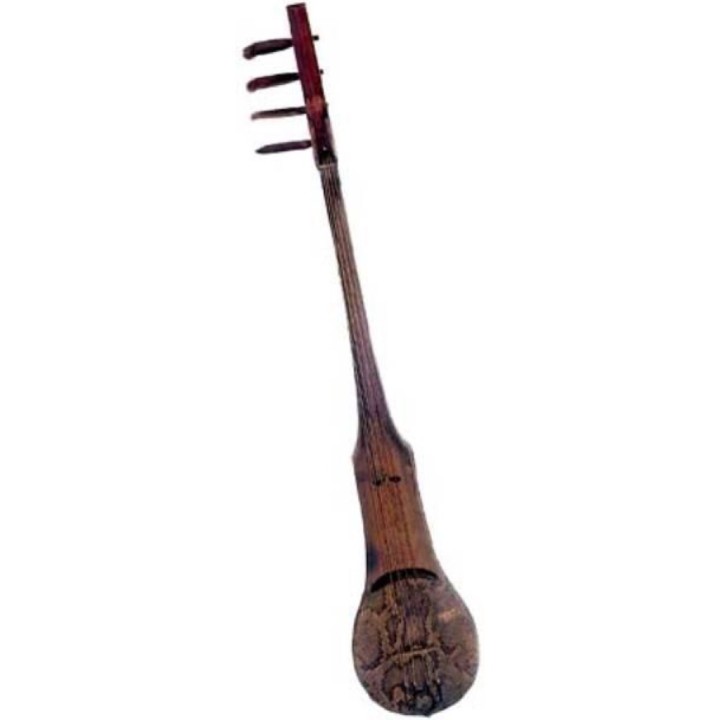 Sugudu (pinyin: sū gǔ dǔ), also known as Segudu, is a stringed instrument of the Naxi people.
The Naxi language Sugudu means one must learn. Popular in Lijiang Naxi Autonomous County, Yunnan Province.
Sugudu is an ancient stringed instrument introduced from northern Mongolian areas. In the middle of the 13th century AD, Baisha, north of Lijiang, used to be the political, economic and cultural center of Naxi Tusimu Tianwang Aliang.
The modern Su Gudu has exactly the same shape as the Huobusi recorded in the history books. It consists of a resonance box, a headstock, a neck, a peg, a bridge and a string. The original body is 90 cm in length and made of red sandalwood; now the body is 106 cm to 116 cm in length, and it is a musical instrument of the same ethnic group as the Kobusi, which is popular among ethnic minorities in Xinjiang, and the Jamunie, which is popular in Tibet; The forms of du and zhamnye are more consistent, but the difference is in the number of pegs; in Yunnan Province, in the Han nationality Dongjing bands in central and southern Yunnan, they have been used from the old society to the present, and the Chinese is called hupa .